Joey Saldana to make World of Outlaws return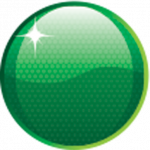 Joey Saldana will return to the World of Outlaws STP Sprintcar Series this season in a team that will head back out on the road after 15 years on the sideline.
At the end of last season, Saldana was released from his ride at Kasey Kahne Racing despite finishing the points chase fifth with five wins, 24 top fives and 52 top 10 finishes. It was his recent trip to Australia to race at Sydney Speedway that re-ignited the connection between he and Dan Motter.
Motter purchased a racesuit for Saldana for his Sydney sojourn and then on return to the States recently, the deal was cut for the Indiana native to drive an Eagle chassis under the Motter Equipment banner.
"We are building a new team with all new equipment, but with very experienced players," explained Motter – himself a former driver and crew chief. "Joey's resume speaks for itself.  He is a proven winner on and off the track.
"He has a great personality that makes him a fan favorite and he is a great spokesman for any corporate sponsor.  He also has a very nice family that supports and encourages him."
The team that Motter has assembled has an envious resume of its own. 53-year-old Davey Whitworth – who worked with Saldana in 2002 – will be the crew chief on the car, former Tony Stewart Racing wrenchman, Bob Curtis and Sean Strausbaugh who has been working with Daryn Pittman – the driver that, ironically, replaces Saldana at KKR.
"I have had seven great years driving sprint cars for Kasey Kahne Racing," said Saldana. "We won a lot of races together and had much success. But I feel like driving for Dan Motter and Motter Motorsports is the best opportunity I have ever had in my career. I have more involvement with this team and more input into every aspect of what we are using for the race cars and engines.
"I am in the best physical condition I have ever been in, and I feel like we can do great things together. I'm very excited to get started."
The World of Outlaws begins at Volusia in Florida on February 12.