Mark Webber shrugs off Red Bull criticism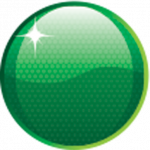 Mark Webber has shrugged off criticism from Red Bull motorsport advisor Helmut Marko regarding the Australia's performances for the all-conquering Formula 1 team.
In December, Marko stated in Red Bull's own Red Bulletin magazine that Webber struggles with consistency and "as soon as his prospects start to look good in the world championship, he has a little trouble with the pressure."
In a pre-season statement to his supporters, Webber suggests that Marko's comments are consistent with his attitude toward him.
"Look, everyone at this level has their own agendas and its been evident for a long time now that I've never been a part of Marko's," he said.
Webber's team-mate Sebastian Vettel has won the past three world championships, while Webber has finished third, third and sixth since 2010.
The Australian is now back at his European base after a long break in his home land. He says that he is fit and ready for the 2013 season.
"I'm sure we've got another exciting and challenging season ahead, and it'll be interesting to see who comes out of the gates strongly," he said.
"You might get an inkling from pre-season testing to the form book but it's only when we arrive in Melbourne for the first race that the gloves really come off.
"I'm certainly looking forward to getting my hands on the RB9 and I also have a new race engineer in Simon Rennie. It's going to be important to have a solid pre-season with him after spending some six years with Ciaron Pilbeam who I had a long and enjoyable relationship with, but he's no longer with the team.
"I'm looking forward to starting the season in Australia having prepared very well for it over the past two months. But it's clear there's no point getting too far ahead of yourself, so it's a case of taking each week, test and race as it comes."
The 2013 Formula 1 world championship kicks off in Melbourne on March 14-17.