Investor withdraws from Dick Johnson Racing partnership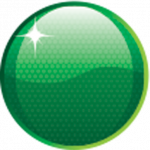 Finance Ezi owner Maurice Pickering has pulled out on his plans to be a part-shareholder in Dick Johnson Racing.
Pickering has elected to step away from the tri-partnership that was announced late last year, that would have seen Pickering co-own the famous Ford squad with Johnson and Crimsafe's Steve Braeback.
The withdrawal leaves the two-car DJR team in a race against time to finalise its plans for the 2013 V8 Supercars Championship.
At this stage, the team is one of only two teams yet to formalise its driver line-ups, along with Erebus Motorsport. Karl Reindler and Tim Blanchard have been linked to the Queensland team as potential drivers.
While Dick Johnson Racing declined to comment when contacted by Speedcafe.com, Pickering said that the split was amicable.
"We had lengthy talks with the guys at DJR, but unfortunately we have not been able to put the deal together in the current environment," Pickering told Speedcafe.com.
"We looked at every possible option, but at the end of the day we could not make our two opposing business strategies cohesive.
"It was perhaps one step too far for Finance Ezi. That is something that may have been a mistake on my part.
"Dick Johnson Racing and Dick himself have fantastic history in the sport and it is important for them to remain a part of V8 Supercars racing and we wish them every success as they move forward."
Despite the parting of ways, Pickering is continuing his pursuit of entering two DJR-built Ford Falcons in the Dunlop Series this year for 17-year-olds Josh Hunter and New Zealander Andre Heimgartner.
"We're still planning to run the two DJR cars for the boys," Pickering said.
"We have committed to purchasing two of DJR's FG Falcons for our own Dunlop Series program and we hope to have those arrangements settled as soon as possible."