Australian young gun scores Euro NASCAR drive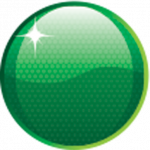 Josh Burdon has secured a long-term future in international competition, signing a multi-year deal to compete in the European Racecar NASCAR Touring Series.
After sampling the series in the final two rounds of last year's title, the Tasmania has inked a deal to race with reigning open class champions Scorpus Racing.
Burdon scored two podiums from four races last year, and Scorpus team manager Alain Veyssiere says that those results convinced him to sign the Hobart resident to a three-year management contract.
"I discovered with great pleasure a driver with a fabulous turn of wheel, with a winner character and velvet glove," said Veyssiere of the 20-year-old.
"In his first race, he started 22nd and finishing third in poor conditions was just incredible, wonderful, and I remember that it was at this moment that I said I will do everything in my power to have Josh come to my team for 2013 full season.
"I think that Josh has the level to run on Elite division, but after long and good discussions together, we decided to contest the Open division, to fight for the European title, fight for the Elite Title in 2014 and ready to make the test in NASCAR at Daytona."
The former Australian Formula 3 and V8 Ute driver is looking forward to racing in the emerging class.
"I feel very privileged and excited about this opportunity," said Burdon.
"When I went over to Spain and France late last year to compete, I was quite set back being young and not being able to speak the language. It was a massive culture shock especially with the European racing scene being so aggressive and intense.
"It completely opened up my mind to what else is out there and in only my very short stint over there I learnt lots about myself so to be offered a three year contract with the team is really exciting for me and good to see work starting to pay off … something dreams are made of."
Scorpus Racing has secured new sponsorship for 2013 from Microsoft France, who is giving fans the chance to design the liveries of the Scorpus Racing cars through Forza Motorsport 4 and Xbox.
Burdon will attend an official test day at Nogaro, France on March 18 before the season kicks off at the same track March 31-April 1.