Sprintcar Classic to expand over three nights in 2014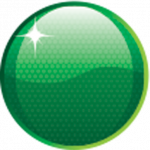 The biggest speedway event in Australia will get even bigger next year after confirmation last night by the Premier Speedway club that the Grand Annual Sprintcar Classic will become a three night event next January – officially making it the biggest Sprintcar event outside North America.
With car counts soaring for the event, the 42nd Classic will be held on Friday, Saturday and Sunday nights in 2014 – January 24, 25 and 26 – with the Monday again the Australia Day holiday. The club wanted to let fans know of the extension early so they could arrange accommodation before checking out from this year's event.
In an awesome schedule, there will be five straight nights of racing next year, with Wednesday to feature Avalon Raceway's President's Cup, followed on the Thursday night by the King's Challenge at Mount Gambier's Borderline Speedway, and the three nights of the Classic at Warrnambool's Premier Speedway.
"We think it will be one of the best weeks of speedway racing in the world," explained Premier Speedway General Manager Daid Mills last night.
But Mills was remarkably candid about the hurdles the Club has had to jump to go to three nights.
He admitted the decision has strained relations with Borderline Speedway who have to move their biggest race of the year from a Friday to a Thursday night.
Mills is concerned with the cost it will have on the thousands of fans who attend the Classic each year.
"The elephant in the room will be if our customers can afford three nights," Mills said. "We're trying to make it cheaper for our fans so they can get to all three nights."
While still In the planning stages, it's likely the monster field will be cut in half – with half to run on Friday, half on Saturday next year, before the feature races on the Sunday night.
Last night it took almost two hours just for time trials to be completed for the enormous field.
The decision has the support of the drivers. "It's outgrown the two days with the amount of cars," newly crowned Australian champion James McFadden said. "It's a good result for the town to let it grow."
The final night of the Grand Annual Sprintcar Classic begins tonight at 5pm, with American Tim Kaeding the top points scorer after night one. Despite a dreary forecast, again the weather in Warrnambool is perfect for racing.