Lowndes sets off on historic Monte Carlo adventure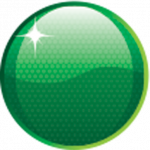 Red Bull Racing Australia's Craig Lowndes has begun his journey through time, re-enacting the 1953 Monte Carlo Historic Rally.
Starting in Glasgow, Scotland today, the team of Lowndes, Richard Davison (father of V8 drivers Alex and Will) and Gary Poole are out to re-create the first ever international motorsport campaign by an Australian car and team.
The trio's adventure began by replicating the photo taken of the original drivers Lex Davison, Tony Gaze and Stan Jones.
"It's great to be in Scotland and to be part of such a momentous occasion," Lowndes said.
"A lot of preparation has gone into this commemoration so it's great to get in the car and start driving, which is what I love doing."
Before setting off, the sole remaining driver of the original 1953 team Tony Gaze gave project leader Poole some friendly advice.
"Tony Gaze will be watching with great interest over the next week because he helped us to plan the best route to Monte Carlo and has been crucial in our preparation," Poole said.
Over 300 classic cars from around the world will take part in the 3200km Monte Carlo Historic Rally, which will travel from Glasgow to the French town of Valence through the snow capped French Alps to Monte Carlo.
Monaco's Australian Ambassador, Hon. Catherine Fautrier, will welcome the Australian team when it arrives in Monte Carlo on February 1.