Larry Perkins confirms sale of RECs to Kellys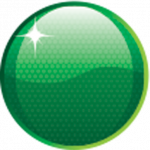 Larry Perkins has confirmed the sale of his two Racing Entitlements Contracts to Kelly Racing has been approved by V8 Supercars Australia.
In what has been a process that has been drawn out since mid-last year, the six-times Bathurst 1000 winner has confirmed that his RECs are now out of his hands, sold to Kelly's newly-named Nissan Motorsport team.
Since Kelly Racing was established in 2009, the Braeside-based team has campaigned four entries – two under the Kelly-owned RECs and two for Perkins in a joint venture arrangement.
The Kelly team, who have made the bold switch to Nissan race cars for this year, will continue to compete with four cars, however, all of them will be under their own banner.
THE FINAL RACE OF THE 2023 REPCO SUPERCARS CHAMPIONSHIP ON ONE OF THE WORLD'S BEST STREET CIRCUITS. GO ALL IN AT THE VAILO ADELAIDE 500, CLICK HERE TO BUY TICKETS
The sale of the RECs brings to a close Larry Perkins' 43 year direct involvement in Australian and international motorsport.
Larry and his racing son Jack are now in the process of closing the Perkins Engineering shop at Moorabbin Airport – the workshop the team has occupied for the past 20 years.
CLICK HERE for Speedcafe.com's separate story.
In a statement prepared by Perkins and obtained by Speedcafe.com, Perkins says that he is grateful for all the sport has given him and that he will remain interested in racing, despite having no direct link.
"After 43 years of racing and 26 years of Perkins Engineering, it is with tremendous satisfaction and pride that I can now announce that I have sold my two V8 Supercars Racing Entitlements Contract's to Kelly Racing," Perkins said in the statement.
"I started the business with my wife, Raelene, in 1985. We started with one full time employee, no racecars, no engines and no money or sponsors. Over time we built a steady, successful race team, with complete emphasis on sound engineering and competitive machinery, which allowed us to build up a very strong customer base.
"From 1985 to 2012, Perkins Engineering built 49 V8 Supercars, 198 Race Engines, won three Bathursts, three Sandown/Queensland 500s, over 20 race wins, and three pole positions, plus we supplied and maintained the engines for seven-consecutive Formula Holden (Brabham) Gold Star Titles.
"Over those years, the business grew respect and recognition in the Australian motor racing industry, and at times employed in excess of 50 people. We were also extremely proud to represent the many sponsors and supporters that chose to be with our team. Our thanks extend to Holden and Castrol for over 20 years of support and of course thanks to our last sponsor, and an industry first; Jack Daniel's.
"I also enjoyed tremendous on-track success with many drivers and co-drivers, including the late Denny Hulme, Peter Brock and Gregg Hansford, and also to current drivers Russell Ingall, Steven Richards and Todd Kelly, to name a few.
"None of this success would have been possible without the huge efforts, loyalty, commitment and dedication of the people that were Perkins Engineering, and not to specifically mention; Barry Abbettmeyer, Shaun Hockey and my PA Kim Menzies would be a disservice to them.
"I fought many battles on the track, in the boardroom and in the Stewards room, however I can proudly say that I feel I contributed my part to the huge success of V8 Supercars."
Perkins also used the opportunity to wish Kelly Racing (nee Nissan Motorsport) every success in the future.
"Finally I would like to acknowledge and thank the new generation of racers – Kelly Racing," Perkins said.
"They have a vision and the passion to succeed whilst setting up one of Australia's finest race teams, and they have been great business partners to date. I congratulate them on their successes, and of course I wish them all the very best with their future endeavours, with Nissan, in V8 Supercars.
"The next chapter for me will bring some much-earned family time with Raelene, my daughter Nichola and her two children, and Jack. I'll also enjoy exploring more of Australia in my new 'Unimog's' and perhaps a few trips overseas.
"Motor Racing was my life and is still a passion and I'll continue to watch Jack, V8s and Formula 1 with great interest."