First test and new sponsor for Renee Gracie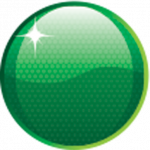 New Carrera Cup entrant Renee Gracie has enjoyed her first test at Queensland Raceway, and has already added to her list of sponsors for the 2013 Porsche Carrera Cup assault.
After a shakedown at QR late last year, Gracie got her first laps in anger at the Ipswich track this week, with team owner Andy McElrea stating that he was pleased with her early development.
"We're delighted with Renee's progress so far," McElrea told Speedcafe.com.
"We have some pretty strict and direct goals to achieve with her this year, and the first test really shows that she is going to raise some eyebrows.
"She's a very determined and focussed racer and we're pleased to have her on board."
Gracie's encouraging testing form has been rewarded with a new sponsorship deal, adding to her major backer Fujitsu General.
The 18-year-old will carry backing from floor care brand Dirt Devil during her debut season. Dirt Devil is an internationally brand of vacuum cleaners and floor care owned by Techtronic Industries (TTI).
Dirt Devil will support Fujitsu as a major sponsor, with Dirt Devil branding to feature on the roof, rear guards and front bar of Gracie's Porsche 911 GT3 Cup car.
Gracie is excited heading into her debut season, and is proud to be aligned to the Dirt Devil brand.
"The past few months have been a whirlwind for me ever since I knew I would be racing in Carrera Cup this year," she said.
"To now be partnered by a great brand such as Dirt Devil has just added to the excitement for what I know will be a huge year ahead. I am really proud to know that Dirt Devil is getting involved in Australian motorsport for the first time by sponsoring my career, and I am really looking forward to working with Dirt Devil to achieve some great results, on and off the track."
The opening round of the Porsche Carrera Cup title will be held at the Clipsal 500 on February 28-March 3.