Warren Luff set to compete in Carrera Cup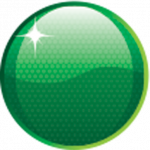 Red Bull Racing Australia endurance driver Warren Luff will drive for McElrea Racing in the 2013 Porsche Carrera Cup.
It will be Luff's debut in Australia's premier one-make class and the first full championship that he has contested in a number of years.
While Luff will be a rookie to the class, he is no stranger to sportscar racing or driving Porsches at speed. Luff has been a semi-regular in the Australian GT class for the past number of seasons and has competed in the past two Bathurst 12 Hours with Craig Lowndes in an Audi R8.
Luff is also a key member of the Porsche Sport Driving School, which is run primarily at Queensland Raceway. The cars for the driving school are prepared by McElrea Racing.
The Gold Coast-based team will run up to five cars in this year's Carrera Cup, with Luff and young female racer Renee Gracie locked in for the 2013 season.
Other drivers are expected to be confirmed in the coming weeks.
Luff says that he is looking forward to placing an assault on a full championship, but recognised that it will be no easy task against the likes of Porsche king Craig Baird.
"Carrera Cup is a great championship. They are brilliant cars to drive, and to contend for a championship will be something a bit different for me, but knowing you have the right equipment under you is exciting. It will be a lot of fun," Luff told Speedcafe.com.
"We're going out there to win races and go for the championship. Obviously, Bairdo is the benchmark in Porsche racing – both in Australian and international racing. He is the guy that everyone is gunning for, but there's others out there like Steve Richards, Dan Gaunt and a few other guys coming along.
"It will be a tough year, but I have full faith in Andy and his guys to deliver the car. The rest will be up to me."
McElrea says that despite his lack of racing miles in the class, Luff will be a contender in 2013.
"Luffy has enough general experience in sportscars and Porsches to step in straight at the front," he said.
"Bairdo is always hard to beat. He will be tough, but if you can take it to him, and if you beat him, you know you've had a good weekend."
McElrea Racing had its first test of 2013 yesterday, with young femme Gracie completing her first full day in a Carrera Cup machine.
The team will return to the track with Luff, Gracie and its other drivers later this month.