Old Firm win the Dakar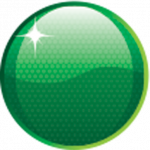 French rally raid legends Stéphane Peterhansel and Cyril Despres have once again stood atop of the podium at the completion of 4155km competitive kilometres and two weeks of competition throughout Peru, Argentina and Chile.
Peterhansel scored his fifth win in the car category, and 11th overall after his previous domination on two wheels. Fellow Mini driver Nani Roma took his fourth win of the 2013 event when teams arrived at the finish in Santiago meaning the X-Raid team took four of the top five spots, with the Toyota of South African Giniel de Villiers in second.
"It's a special moment: fifteen days of racing full of emotions and tension and, now, the pressure vanishes all of a sudden," said Peterhansel.
"A race is never won from the beginning. The team did a cracking job. We never stopped, we never had a mechanical. We only had to drive as fast as we could.
"On the other hand, my co-driver Jean-Paul did an amazing job navigating. We never had to ease up. We always maintained a high pace, apart from the last couple of days, when we started dosing our efforts.
"This is the first time since I started racing in cars that we've finished a race without a single mechanical problem. This is the best car I've ever driven. It wasn't an easy victory, because we knew the buggies would be fast. But this situation enabled me to focus from the start of the race. I attacked to open up a gap between me and my rivals."
Australia's Geoff Olholm came within 25 seconds of a top-10 finish, this at the end of 43 hours of competition.
On two wheels Despres picked-up his fifth win on the event after cruising through the final 128km stage which was won by Ruben Faria who also finished second overall. Local hope Chaleco López was sitting second at the end of yesterday's stage, but an engine change after gearbox issues brought about a 15-minute penalty and all but settled the podium before the day's running.
KTM swept the top five in the event.
"I went for it, with all the surprises a Dakar can throw at you: little navigational mistakes, perhaps fewer than the others, dosing my motorcycle and a good team. In the end, I've got a good reason to be very happy," said Despres.
"The day when winning the Dakar becomes easy; it won't be interesting any more. And this day is still far! It's too long, it's too tough, it's too hot, it's too cold, you've got to rise early in the morning, you've got to find your way out of the dune mazes in Peru and Chile, you've got to tackle the stones and cactuses on the courses near Córdoba…
"It's just too tricky for it to be easy to win. And it's even better when you win a difficult race. I'm always focused on what I have to do: I think too much about this race to be impressed. We're up against a gruelling element, the desert. Then there are the stones, the Andes… and we experience them. It's as real as it gets."
Australia's Rod Faggotter finished the event in 14th overall with countryman Ben Grabham just one place back.
In the quads Marcos Patronelli was never headed after the second day of the event. South African Sarel Van Biljon grab his third stage win in 2013, but it was the Argentinean who won by a whopping one hour and 50 minutes.
Australia's Paul Smith finished a creditable seventh overall.
Finally in the trucks it was the Russian Kamaz trifecta with Eduard Nikolaev winning the category by 37 minutes from team-mate Ayrat Mardeev, with Andrey Karginov third. Defending champion Gerard de Rooy (Iveco) missed the podium by four minutes. The last stage of the event was won by Team Veka-MAN leader Pieter Versluis.
Final day highlights

OVERALL RESULTS 
Autos
| | | | |
| --- | --- | --- | --- |
| Position | Crew | Car | Time |
| 1 | Stephane Peterhansel / Jean Paul Cottret | Mini | 38:32:39 |
| 2 | Giniel de Villiers / Dirk von Zitzewitz | Toyota HiLux | +00:42:22 |
| 3 | Leonid Novistkiy / Konstantin Zhiltskov | Mini | +01:28:22 |
| 4 | Juan (Nani) Roma / Michel Perin | Mini | +01:36:43 |
| 5 | Orlando Terranova / Paulo Fiuza | BMW | +01:49:10 |
| 6 | Carlos Sousa / Miguel Ramalho | Great Wall | +02:38:16 |
| 7 | Ronan Chabot / Gilles Pillot | SMG Buggy | +03:18:05 |
| 8 | Guerlain Chicherit / Jean-Pierre Garcin | SMG Buggy | +03:27:44 |
| 9 | Pascal Thomasse / Pascal Larroque | Buggy MD | +04:35:32 |
| 10 | Lucio Alvarez / Bernardo Graue | Toyota | +04:45:48 |
| 11 | Geoff Olholm / Jonathan Auston | Toyota HiLux+ | +04:46:13 |
| 37 | Adrian Di Lallo / Steve Riley | Isuzu D-Max | +18:28:21 |
Motos
| | | | |
| --- | --- | --- | --- |
| Position | Rider | Bike | Time |
| 1 | Cyril Despres | KTM | 43:24:22 |
| 2 | Ruben Faria | KTM | 00:10:43 |
| 2 | Francisco Lopez | KTM | 00:18:48 |
| 4 | Ivan Jakes | KTM | 00:23:54 |
| 5 | Juan Pedrero | KTM | 00:55:29 |
| 6 | Olivier Pain | Yamaha | 01:06:30 |
| 7 | Helder Rodrigues | Honda | 01:11:22 |
| 8 | Javier Pizzolito | Honda | 01:26:07 |
| 9 | Frans Verhoeven | Yamaha | 01:26:35 |
| 10 | Paulo Goncalves | Husqvarna | 01:28:20 |
| 14 | Rod Faggotter | Yamaha+ | +02:30:36 |
| 15 | Ben Grabham | KTM | +02:45:14 |
| 24 | Warren Strange | Honda | +05:07:37 |
| 34 | Todd Smith | Honda | +06:27:27 |
| 59 | Simon Pavey | Husqvarna | +10:57:29 |
| 111 | Matt Fish | Husqvarna | +25:25:10 |
Quads
| | | | |
| --- | --- | --- | --- |
| Position | Rider | Bike | Time |
| 1 | Marcos Patronelli | Yamaha | 49:42:42 |
| 2 | Ignacio Casale | Yamaha | +01:50:35 |
| 3 | Rafal Sonik | Yamaha | +03:16:49 |
| 4 | Lucas Bonetto | Honda | +03:40:10 |
| 5 | Sebastian Palma | Can-Am | +04:35:57 |
| 7 | Paul Smith | Honda | +05:46:09 |