Jason Sides doubles up in Sydney WSS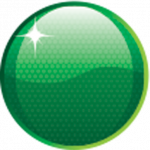 Jason Sides has taken arguably his biggest win in Australia in the Sydney Speedway final of ENZED World Series Sprintcars, leading home a quadrella of his countrymen.
Sides – who won the preliminary night feature on Friday right on the line – wasn't as dramatic in the 'main' night on a track that required plenty of work after showers swept through the Parramatta area during the afternoon.
Second placing was the same as night one, with Jason Johnson unable to get the best of the World of Outlaws professional.
Third placing in his first event back in Australia was the only American to have won the World Series Sprintcars Title, Daryn Pittman. Shane Stewart brought his Monster Energy machine home in fourth.
The best of the Australians was Garry Brazier who was fifth aboard his black and yellow Rocket Industries car. It was a thrilling drive from Brazier – who worked his way from the last chance qualifier B-Main, which he won, and started the final from 15th position.
Kyle Hirst continued the American domination of the top 10 in sixth placing. He was followed by Brooke Tatnell, Roddy Bellbowen, Tim Kaeding and Robbie Farr rounded out the top 10. Earlier in the night, Kaeding came unstuck and was battling a bent chassis – his third 'write-off' since joining Krikke Motorsport at the start of the summer.
In the Championship race, despite finishing the night in 15th placing, new Australian Champion, James McFadden is on track for his second consecutive WSS Title, leading the points by over 300 from Luke Dillon – who was one of only two non-finishers in the feature race.
ENZED World Series Sprintcars now has a two week hiatus with all attention on next weekend's Grand Annual Sprintcar Classic at Warrnambool. The next event in WSS will be at Speedway City in Adelaide on February 2.