Surprise fast man at Monte-Carlo shakedown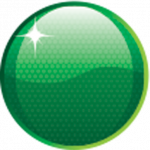 Thierry Neuville has set the pace in a snow and ice covered pre-event shakedown for this week's opening round of the World Rally Championship, the famous Rallye Monte-Carlo.
On his debut with the Qatar World Rally Team, the Belgian completed four runs through the 3.58km test, setting the best time of 2:28.7 on his final pass. Defending champion Sebastien Loeb was second fastest in his Citroen DS3 WRC, followed by Evgeny Novikov in a Fiesta.
Based close to Valence city, the stage was not representative of the twisty mountain roads the crews will face in the coming days. However, the wintry conditions certainly were.
Neuville, who used the non-studded winter tyre option for the whole session, was happy to be fastest but warned about reading too much into the performance.
"So much depends on the road conditions," he told wrc.com. "We had a great couple of runs at the end when the road was quite clean. The snow was only patchy at that point and the road quite clean. I had good confidence and could try to drive hard and see the limits of the car."
"But it's not always the fastest driver who wins this rally, almost never in fact. We just need to be careful – especially during tomorrow's first day, which I expect will be very complicated. My objective remains to stay on the road and get the car all the way to Monaco."
The event sees the debut of the Volkswagen WRC team with Jari-Matti Latvala fifth fastest on the test.
"For our first run the stage was completely covered with packed snow. Not ice as such, but hard packed and very slippy," said Latvala.
"There were already a couple of tracks on the road where people had gone off ahead of me. Soon after I had a small moment myself when I stalled under braking and went straight on at a junction."
"We started on the studded snow tyre option. On the corners it was fine, but under braking it's difficult because the slush blocks the tyre tread and we kept locking up. If the weather stays like this I'm expecting a very difficult Monte-Carlo."
Day one of the event will be run later tonight Australian time with two stages repeated totalling 135.4km. the four day rally features a total of 18 timed stages with the final stages run at night across the southern French Alps.
SHAKEDOWN TIMES
| | | | |
| --- | --- | --- | --- |
| Position | Driver             | Team/Car            | Time/Gap |
| 1 | Thierry Neuville | Qatar M-Sport Ford | 2:26.1 |
| 2 | Sebastien Loeb | Citroen | +0:02.6 |
| 3 | Evgeny Novikov | Qatar M-Sport Ford | +0:02.7 |
| 4 | Mikko Hirvonen | Citroen | +0:03.3 |
| 5 | Jari-Matti Latvala | VW | +0:04.3 |
| 6 | Sebastien Ogier | VW | +0:04.4 |
| 7 | Dani Sordo | Citroen | +0:05.7 |
| 8 | Mads Ostberg | Qatar M-Sport Ford | +0:06.8 |
Check out the shakedown video