Hellish day for leading Australian crew on Dakar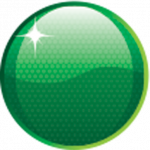 Australia's leading competitor in the car category at the Dakar Rally, Geoff Olholm, has described an incredible 24 hours which forced him and co-driver Jonathan Aston to wait out the night in the desert after rain caused havoc on Stage 8 in Argentina.
The rain hit the stage, but it was far more torrential away from the route. The major issue came when the Toyota HiLux crew went to cross what was believed to be a dry river bed. The Cairns driver then described what happened.
"Wow just made it in to the rest day at 1pm – nearly 24 hours later than planned," said Olholm.
"Stage 8 was going great. Rough sandy tracks, rocks and creek beds. Then going up a sandy river bed a huge one-metre wall of water came down towards us. It wasn't even raining where we were! We charged across to the closest bank and just made it out. Mud, logs and debris roared below us. In a couple of minutes the river was two-metres deep.
"We then tried to go over some mountains and gorges to get around the river to rejoin the track. We ended up in some impossible dangerous places. After many times trying to get up some steep rocky/sandy hills we were reversing back when we went over a huge embankment rolling the car on its side.
"The rescue helicopter turned up and wanted us to get in the chopper. But that meant exclusion. No way.
"So Jon and I spent the next seven hours slowly digging and jacking the car up and at midnight in the rain had it on its wheels. It was too dangerous to attempt to drive out at night so we shivered in the car all night until daylight and finally got it out and into the bivouac.
"The chopper pilot said the day had been cancelled a couple of hours earlier but we had not been told. He informed the officials that no way we could get the car out and to send in a recovery crew.
"At one stage we were running seventh but we were given an 11th place finish for the stage. I'm rapt with that!
"Dakar always throws something at you every day. Off to sleep for the next 12 hours. Car is fine only panel damage but the guys will be up to the early hours."
Fortunately for Olholm the incident occurred prior to the rest day of the event. Sitting 15th overall he will be fully refreshed for tomorrow's 593km stage from San Miguel de Tucumán to Córdoba in Argentina.