Dean Fiore leases REC to DJR, considers options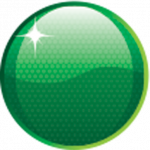 Dean Fiore will lease his family's Triple F Racing Entitlements Contract to Dick Johnson Racing in 2013 as he considers a new driving future.
Fiore, who linked with the famous Ford team last year, has opted out of driving under his own REC, preferring to search for an alternate drive either in the V8 Supercars Championship or Carrera Cup.
The terms of the lease deal between Triple F Racing and DJR is for one year.
Confirmation that DJR will field two cars leaves the team searching for a second driver to partner Steve Johnson. Speedcafe.com understands that Steve Owen is in the frame to retain his place at the downsized team in Triple F's #12 entry.
Fiore says that is comfortable leasing his family's REC to DJR.
"I can confirm that I've lease my REC. I finalised the terms with DJR yesterday," Fiore told Speedcafe.com.
"DJR has been great to me from the start. I'm good mates with everyone there and as far as I can see, the REC is in safe hands."
While Fiore won't compete under his own #12 entry, he says that he will consider remaining in the game. A potential seat that he could land in is at Lucas Dumbrell Motorsport's recently expanded two-car team.
Fiore says that his priority is to remain in the V8 Championship.
"I'm trying to stay in the Main Game, but if I have to do Carrera Cup and endurance stuff, I will," he said.
"I'm trying my hardest to stay in the game and I'd like to lock something away soon."