Cian Fothergill set for new challenges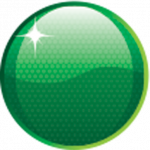 Former Castrol EDGE Stars of Karting Series Champion Cian Fothergill is gearing up for a pair of new challenges during 2013.
The Queenslander will head up his own team, Cian Fothergill Karting (CFK), where he aims to assist with developing the next group of talented youngsters, he will also take up a new challenge in the driver's seat.
"Over the past couple of years I have probably had more success than ever before in my career, and now it's time to start to give back to the sport that has given me so much," said Fothergill, a two-time winner of the Dunlop Drivers Driver of the Year Award.
"I will still be racing at the highest level this year, but I'm really keen on sharing the lessons I've learnt onto some of the young stars of tomorrow, which is why I've started the team."
Fothergill has confirmed Bundaberg's Troy Loeskow will line up in the Pro Light (KF) category under the CFK banner alongside youngsters Josh Rogers and Jacob Bright in the Pro Junior (KFJ) category. There are also a number of other drivers who are rumoured to be joining Fothergill's group in various categories.
"The key to me is not about what chassis these guys drive, but more so being apart of the team environment where everyone learns from each other and develop as not only drivers but people off the track as well," said Fothergill.
"I'm hoping that we'll end up with four or five juniors in the team along with a couple more Pro Light guys and a couple of Pro Gearbox drivers."
Not content on just the challenge of setting a new team up off the track, Fothergill will also be embarking on a new challenge on the track during 2013. After enjoying enormous success over the past few years in the Pro Light category, including a championship victory and two top three finishes, he recently confirmed his move across to the Pro Gearbox (KZ2) ranks.
CFK will enjoy a partnership with MG Engines along with support by OMP, Sunfam, Remo Racing and Glenn Powles designs throughout the year.
The 2013 CIK Stars of Karting Series presented by Castrol EDGE will begin at Ipswich in Queensland on February 23/24.