Troy Batchelor remains undefeated in Australian Speedway Championships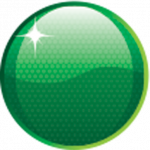 England-based Queenslander, Troy Batchelor is on track for his first Australian Speedway Championship after taking the second round at Shepparton's Undera Speedway.
After dominating the opening round at Gillman on Saturday, Batchelor finished his five heat rides on top of the table with 12 points. He went on to take the victory in the A-Final over emerging star Dakota North.
Third placing went to Victorian, Cameron Woodward, whilst fourth was awarded to Queenslander, Davey Watt. Watt, however didn't take part in the A-Final after his engine blew on the way to the startline and his reserve bike would not fire.
Initially, speculation was rife that an altercation had taken place between Watt and young New South Welshman, Sam Masters after the B-Final.
The first turn between the pair was tough, with Masters drifting to the rear of the four rider pack. Watt went on to win the last chance qualification race over Mildurans Justin Sedgmen and Mark Lemon, with Masters crossing last.
Watt later confirmed that both of his bikes had failed to fire on the way to the starting tapes.
Batchelor – whose placement in the British Elite League is still the subject of wrangling between numerous clubs – has 40 points to his credit after the opening two meetings. He will have to finish within the top eight of the final event this Saturday night at Kurri Kurri in the Hunter Valley to be awarded his first Australian Championship.
World Champion, Chris Holder was ruled out of the Australian Championship in November after his late season knee injury, whilst Grand Prix wildcard and double World Under 21 Champion, Darcy Ward was similarly ruled out as he recovers from a head injury.
AUSTRALIAN SPEEDWAY CHAMPIONSHIP – ROUND 2 SCORES:
1 Troy Batchelor 12, 2 Cameron Woodward 11, 3 Dakota North 10, 4 Justin Sedgmen 10, 5 Mark Lemon 10, 6 Sam Masters 10, 7 Davey Watt 10, 8 Josh Grajczonek 9, 9 Alex Davies 7, 10 Tyron Proctor 7, 11 Rohan Tungate 7, 12 Jason Doyle 6, 13 Adam Shields 4, 14 Micky Dyer 3, 15 Cameron Heeps 2, 16 Kozza Smith 1.
B Final: Watt, Sedgmen, Lemon, Masters.
A Final: Batchelor, North, Woodward, Watt (non-starter).
AUSTRALIAN SPEEDWAY CHAMPIONSHIP STANDINGS (After Round 2 of 3):
1 Troy Batchelor 40, 2= Dakota North 32, Cameron Woodward 32, 4 Justin Sedgmen 28, 5 Davey Watt 27, 6 Rohan Tungate 26, 7 Jason Doyle 25, 8= Alex Davies 23, Mark Lemon 23, 10 Josh Grajczonek 22, 11= Micky Dyer 20, Sam Masters 20, 13 Tyron Proctor 16, 14 Adam Shields 9, 15 Kozza Smith 6, 16 Cameron Heeps 5.