Mini on the charge at Dakar Rally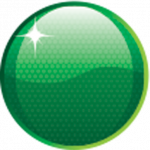 Mini has had a day out on the fifth day of the Dakar Rally from Arequipa in Peru across the border to Arica in Chile.
Despite being just 172 competitive kilometres, the stage proved decisive for Mini with Juan 'Nani' Roma winning the stage while team-mate Stéphane Peterhansel extended his lead overall.
"I felt good this morning," said Roma.
"We drove well and tried to remain concentrated throughout the special, which was magnificent. It's all going well for us for the moment. Long may it continue…"
Robby Gordon managed to put his Hummer on the day's podium, Giniel De Villiers and his Toyota Hilux in third, whilst Leonid Novitskiy put a third Mini in the top 5! Nasser Al Attiyah, who opened the road, lost six minutes with navigational issues aboard his Buggy. Guerlain Chicherit, who came so close to winning the special stage yesterday, reached the finishing line exhausted and probably with an injured wrist following damage to his power-steering.
Australia's Geoff Olholm dropped one place from 13th to 12th overall, while the Isuzu duo of Bruce Garland and Adrian Di Lallo sit 46th and 51st overall.
On two wheels it was another strong day for Yamaha with David Casteu winning the stage while team-mate Olivier Pain continued to lead the overall classification.
"I've always said to myself that winning a special stage is fabulous," said Casteu.
"When you win like that with all these riders who've got the bit between their teeth, it's good.
"I've really got the feel of my bike now and I'm really enjoying it. It's a bike on which I feel good, on which I gobble up the obstacles and behind the handlebars of which I'm relaxed and calm"
Defending champion Cyril Despres remains in contact aboard his KTM while Joan Barreda-Bort's up and down event continued with fuel pump problems aboard his Husqvarna denting his charge after wining yesterday's stage. Australia's Matt Fish had to stop and assist his team leader, meaning he dropped from 24th to 55th.
Rod Faggotter continues to be the best of the Australians sitting 20th overall, Ben Grabham is 27th and Todd Smith is 51st.
In the quad race, Yamaha has dominated for the last several years. It was therefore natural that this machine was chosen by Marcos Patronelli, who has put in a flawless performance since the beginning of the second stage. The Argentinean, who won the rally in 2010, won a 4th consecutive special stage and opened up an even bigger gap on his rivals. Sebastian Husseini, who had managed to stay in contact until today, ground to a halt with mechanical problems. Now the closest pursuer to the race leader is Chilean Ignacio Casale who is 78 minutes behind.
In the truck category, Ales Loprais' stay at the top of the general standings did not last long. Twenty kilometres from the finish, the Czech driver got stuck in the sand, losing the race leader's position to Gerard De Rooy. The pressure from his rivals is very real with Edouard Nikolaev second on the stage behind Hans Stacey.
Check out the day's highlights
OVERALL RESULTS : End of Day 5
Autos
| | | | |
| --- | --- | --- | --- |
| Position | Crew | Car | Time |
| 1 | Stephane Peterhansel / Jean Paul Cottret | Mini | 10:55:32 |
| 2 | Nasser Al-Attiyah / Lucas Cruz | Demon Jefferies Buggy | +00:09:54 |
| 3 | Giniel de Villiers / Dirk von Zitzewitz | Toyota HiLux | +00:33:50 |
| 4 | Leonid Novistkiy / Konstantin Zhiltskov | Mini | +00:37:35 |
| 5 | Juan (Nani) Roma / Michel Perin | Mini | +00:37:43 |
| 6 | Guerlain Chicherit / Jean-Pierre Garcin | SMG Buggy | +00:56:34 |
| 7 | Ronan Chabot / Gilles Pillot | SMG Buggy | +01:10:35 |
| 8 | Bernard Errandonea / Arnaud Debron | SMG Buggy | +01:18:17 |
| 9 | Boris Gadasin / Aleksei Kuzmich | G-Force Proto | +01:31:46 |
| 10 | Pascal Thomasse / Pascal Larroque | Buggy MD Rallye | +01:32:46 |
| 13 | Geoff Olholm / Jonathan Auston | Toyota HiLux | +01:53:07 |
| 46 | Bruce Garland / Harry Suzuki | Isuzu D-Max | +07:10:28 |
| 51 | Adrian Di Lallo / Steve Riley | Isuzu D-Max | +08:14:10 |
Motos
| | | | |
| --- | --- | --- | --- |
| Position | Rider | Bike | Time |
| 1 | Olivier Pain | Yamaha | 11:51:29 |
| 2 | David Casteu | Yamaha | +00:01:15 |
| 3 | Cyril Despres | KTM | +00:06:07 |
| 4 | Ruben Faria | KTM | +00:13:34 |
| 5 | Jordi Viladoms | Husqvarna | +00:13:36 |
| 6 | Francisco Lopez | KTM | +00:13:39 |
| 7 | Allesandro Botturi | Husqvarna | +00:14:00 |
| 8 | Jakub Przygonski | KTM | +00:19:00 |
| 9 | Stefan Svitko | KTM | +00:20:45 |
| 10 | Daniel Gouet | Honda | +00:22:44 |
| 20 | Rod Faggotter | Yamaha | +00:32:07 |
| 27 | Ben Grabham | KTM | +01:06:19 |
| 28 | Warren Strange | Honda | +01:09:25 |
| 51 | Todd Smith | Honda | +02:53:25 |
| 55 | Matt Fish | Husqvarna | +03:05:10 |
| 78 | Simon Pavey | Husqvarna | +04:08:34 |
Quads
| | | | |
| --- | --- | --- | --- |
| Position | Rider | Bike | Time |
| 1 | Marcos Patronelli | Yamaha | 13:20:56 |
| 2 | Ignacio Casale | Yamaha | +01:18:32 |
| 3 | Lukasz Laskawiec | Yamaha | +01:20:45 |
| 4 | Rafal Sonik | Yamaha | +01:30:22 |
| 5 | Sarel van Biljon | E-ATV | +01:58:20 |
| 16 | Paul Smith | Honda | +02:16:43 |