Triple Eight's COTF production line at full steam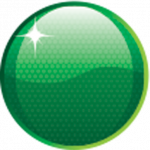 Team members from Tekno Autosports and Lucas Dumbrell Motorsport have converged on Triple Eight Race Engineering's base at Banyo, Queensland, to complete the Holden Commodore VF fleet that the three teams will compete with in the V8 Supercars Championship this year.
With V8 Supercars team racing the clock to be ready for the season opening test at Sydney Motorsport Park on February 16, the three teams have come together to fast-track the construction of six brand-new Commodores, built to V8's new Car of the Future regulations.
One Tekno Autosports crew member has worked with Triple Eight since mid December, while several of his Tekno team-mates have joined him this week to continue the build process.
Members of the Melbourne-based LDM team, which expands to two cars this year, arrive at Triple Eight's headquarters today.
THE FINAL RACE OF THE 2023 REPCO SUPERCARS CHAMPIONSHIP ON ONE OF THE WORLD'S BEST STREET CIRCUITS. GO ALL IN AT THE VAILO ADELAIDE 500, CLICK HERE TO BUY TICKETS
All six Commodores – two for each team – will be built simultaneously, with employees from all three teams contributing to each car.
All six chassis are expected to complete a test day at Queensland Raceway on February 11 as a precursor to the all-in Sydney test.
T8 team manager Adrian Burgess says that building all of the cars at the same time will ensure equality in the equipment and quality control of the parts.
"The LDM and Tekno blokes haven't come up here just to build their own cars. They'll all get given specific tasks," Burgess told Speedcafe.com.
"Everyone will contribute to every car. For example, I have one of my guys working on six fuel cells, while someone from Tekno will work on 10 heat shields.
"The idea is that everyone contributes to every car and it becomes a genuine production line.
"The key to it all is that every component must be exactly the same. It doesn't matter if it's on a Lucas car, or a Tekno car, or Craig Lowndes' car – they are all need to be identical.
"All professional race teams throughout the world build cars to identical standards regardless of being their own or customers. We aim to operate at the same standard as Formula 1, IndyCars and World Touring Cars with the way we conduct our engineering business."
Triple Eight's headquarters is a busy unit at the moment. Not only are there five new Commodores shells being built, the team's sole remaining Development Series car, and the original COTF Commodore, are in the team's modest work space.
Add to this the conversion of all of its gear from Vodafone to Red Bull branding and you've got what Burgess describes as "organised chaos."
"We've got a million parts coming in and going out of this place at the moment. The workshop is crazy busy," Burgess said.
"It's all coming together well, though. Everyone knows the job that we have to do, we have our deadlines and we're getting on with what we do best."