Ross Stone says timing was right to sell V8 team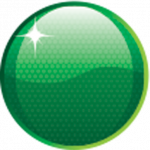 V8 Supercars team owner stalwart Ross Stone says that the timing was right for the New Zealand siblings to sell their V8 team.
Ross and Jim Stone have sold their three-time championship-winning team to Sydney-based property developer Betty Klimenko. The team's hardware and one of its Racing Entitlements Contracts have been purchased by Klimenko. The other REC will be leased to Klimenko over the next two years before she takes over complete ownership in 2015.
The sale will see the Stone Brothers Racing name dropped, change to Erebus Motorsport. The Queensland-based squad will campaign three Mercedes Benz AMG E-Series entries for Lee Holdsworth, Tim Slade and a yet-to-be-confirmed third driver.
Ross Stone will remain apart of the team for the next two years, offering his experience and support to the team during its transition.
Jim Stone will take on a new role at his son's Development Series team.
SBR team principal Ross Stone said that the timing of the sale was right to move away from ownership.
"Jimmy and I have enjoyed many years of racing in the V8 Supercars category and over the last 18 years we worked hard to build the team that we have today," Stone said.
"Jimmy and I believe the timing is right and Betty and Erebus Motorsport have provided us with an opportunity to ensure that it continues racing for many more years to come.
"Nothing will change in terms of the day-to-day running of the business.  I will still be working very closely with Erebus' CEO Ryan Maddison and will still be attending each and every race event on the calendar, so you can't get rid of me that easily.
"Jimmy plans to work with his son Matt Stone in his development series team."
CLICK HERE for Erebus Motorsport owner Klimenko's take on the team acquisition.