Erebus Motorsport completes SBR take over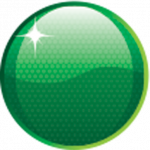 The long-standing Stone Brothers Racing team name will not be seen at the Clipsal 500 in 2013, with Erebus Motorsport confirming it has officially taken over the Queensland-based team.
The three-car Mercedes Benz AMG team will be known as Erebus Motorsport, owned by wealthy Sydney-based property developer Betty Klimenko.
Erebus will field three AMG E-Class entries, with Lee Holdsworth and Tim Slade locked in. The third driver is yet to be confirmed.
The colourful new V8 team owner confirmed the acquisition via Facebook and thanked Stone Brothers Racing's founders Ross and Jim Stone for their assistance during the sale process.
"When fans walk along the pits in Adelaide in 2013, and they don't see the SBR sign, I think there will be some sad faces, I know mine will be, but to see Erebus Motorsport, for me will be amazing," Klimenko said.
"A change of name, does not change the team, the history of it or the ability of it. I am not here to reinvent the wheel, I am here to carry on what two wonderful Kiwi's started, SBR will be represented, as the founders of the team, in everything Erebus Motorsport V8 does.
"I would like to thank Ross and Jimmy Stone for bringing SBR to our shores and for the many years of truly exciting racing they have given us.
"I would like to thank them for all the help and guidance they have given me and my CEO Ryan Maddison during this transition."
Erebus CEO Ryan Maddison did not return Speedcafe.com's call this morning.
As reported by Speedcafe.com previously, Jim Stone has left the team, while Ross Stone will remain with the squad for the foreseeable future.
The team is currently building its three brand-new Mercedes Benz AMGs and is expected to test at Queensland Raceway prior to an official unveiling ahead of the compulsory pre-season test at Sydney Motorsport park on February 16.