Team Bray ready to rumble at 26th Canberra Summernats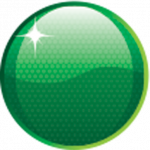 Eponymous Team Bray legend Victor Bray will kick off his 2013 campaign at the iconic Summernats festival at Canberra's Exhibition Park from January 3-6.
The mega modified car festival will feature Victor and Ben Bray and Victor's famous '57 Chevy burnout car and a range of road cars including Little Mich's hand-built 'bubble car', the well-known TUF '58 Low Rider and Michael 'Gup' Gilbert's 727CI big block-powered street Commodore.
Over the years Bray has been an institution at the Summernats which draws more than 100,000 spectators over four days.
"I was at the very first Summernats and I didn't miss one until 2002 when racing commitments forced me to stay away for four years," Bray said.
"I am making up for lost time now however. In the early days I was known for fire-breathing burnouts and nothing has changed so if you want to experience a few thousand horsepower you better make sure you are in Canberra come the first weekend of January."
To support the National Tobacco Campaign, the Australian Government is sponsoring a Guinness World Record burnout attempt where the event will attempt to set a new global mark for the largest simultaneous burnout with a target minimum of 50 cars involved.