Rubens Barrichello ends open wheel career, secures V8 drive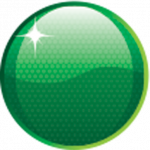 The former veteran grand prix driver Rubens Barrichello has confirmed plans to run in V8s next year.
Barrichello will race in the V8 stock car series in his native Brazil, effectively ending a long and storied career in open wheelers.
It comes as no surprise as Barrichello competed in several stock car series in Brazil late this year when questions about whether he would continue for a second year in IndyCar after hooking up with KV Racing in 2012 when his F1 career came to a close.
Former V8 Supercar driver Max Wilson competes in the stock car series along with Mark Webber's former F1 team-mate Antonio Pizzonia.
"After my 20-plus years representing Brazil racing all over the world, it is time to come home," Barrichello told Autosport.
"It will be amazing to race in my home country again, while allowing me to be closer to family. I have much enthusiasm for what this perfect fit will bring."
Barrichello made his F1 debut as a 21-year-old in 1993 and amassed an incredible 322 grand prix starts for a variety of teams – Jordan, Stewart, Ferrari, Honda, Brawn and Williams.
At the height of the event, he was a regular spectator at the Gold Coast IndyCar race cheering on his fellow Brazilians including Christian Fittipaldi, the one-time Newman-Haas driver.