More than 50 cars entered for Bathurst 12 Hour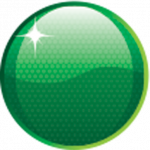 A solid field of 54 cars have entered the 2013 Liqui-Moly Bathurst 12 Hour.
A record 20 cars will travel from overseas to compete against the best GT and Production cars Australia across the February 8-10 weekend.
The three teams that filled the top three places in the 2012 race, Phoenix Racing, Erebus Motorsport and Clearwater Racing, have all confirmed their return for next year against, making up some of the 32 GT-specification entries.
The list includes 20 different manufacturers with teams coming from 10 different counties including Australia, New Zealand, United Kingdom, Singapore, Germany, Hong Kong, United States of America, Belgium, Switzerland and France.
The French entry is one of most interest. The factory-run Peugeot RCZ France team will field two cars, with former 500cc world champion Mick Doohan slated as a potential starter.
Event director James O'Brien says that he is pleased with the initial entry list.
"As it always does, the entry list will likely change in its makeup in coming weeks as teams finalise their plans, but to have a 50-plus car field locked in vindicates the change to a GT3 format alongside production cars," said O'Brien.
"We are particularly pleased at the level of international interest with 20 cars coming from overseas.
"The Liqui-Moly Bathurst 12 Hour is fast becoming a 'must win' race on the international GT3 calendar and the 2013 edition should provide an entertaining spectacle and enhance the event's reputation further."
According to event organisers, a breakdown of GT vehicles doing double duty and competing in the opening round of the Australian GT Championship – to include the first 50-minutes of the Liqui-Moly Bathurst 12 Hour – will be available soon.
See below for the complete entry list for the Liqui-Moly Bathurst 12 Hour.
| | | | |
| --- | --- | --- | --- |
| CLASS | ENTRANT | NATIONALITY | VEHICLE |
| A | Amac Motorsport | Australia | Mosler MT900GT3 |
| A | Trofeo Motorsport | Australia | Chevrolet Corvette Z06R GT3 |
| A | United Autosports | United Kingdom | Audi R8 LMS Ultra |
| A | Clearwater Racing | Singapore | Ferrari 458 Italia |
| A | Phoenix Racing | Germany | Audi R8 LMS Ultra |
| A | Lago Racing | Australia | Lamborghini LP 560-4 |
| A | Craft Eurasia Racing | Hong Kong | Ford GT |
| A | Peter Conroy Motorsports | Australia | Audi R8 LMS |
| A | Rod Salmon | Australia | Audi R8 LMS |
| A | Maranello Motorsport | Australia | Ferrari 458 Italia |
| A | Engstler Motorsport | Germany | BMW Z4 |
| A | Dragonspeed | USA | Audi R8 LMS Ultra |
| A | Justin McMillan | Australia | Lamborghini LP 560-4 |
| A | Mark Eddy | Australia | Audi R8 LMS Ultra |
| A | VIP Petfoods | Australia | Porsche GT3-R |
| A | Erebus Racing | Australia | Mercedes Benz SLS AMG |
| A | Erebus Racing | Australia | Mercedes Benz SLS AMG |
| A | Dean Koutsoumidis | Australia | Audi R8 LMS |
| B | Competition Motorsports | USA | Porsche 997 GT3 Cup |
| B | Rentcorp | Australia | Porsche 997 GT3 Cup |
| B | Level Racing | Belgium | Porsche 997 GT3 Cup |
| B | Grove Motorsport | Australia | Porsche 997 GT3 Cup |
| B | Racing Incident | Australia | Lamborghini LP 520 |
| B | Motorsport Services | New Zealand | Porsche 997 GT3 Cup |
| B | Motorsport Services | New Zealand | Porsche 997 GT3 Cup |
| B | Motorsport Services | New Zealand | Porsche 997 GT3 Cup |
| B | Tinkler Motorsports | Australia | Porsche 997 GT3 Cup |
| B | Supabarn Supermarkets | Australia | Porsche 997 GT3 Cup S |
| C | Simply Sports Cars | Australia | Lotus Exige |
| C | Tony Alford | Australia | Nissan GTR |
| C | Aston Martin St Gallen | Switzerland | Aston Martin Vantage GT4 |
| C | Rob Thomson | Australia | Lotus Exige |
| D | Maximum Motorsport | Australia | Subaru Impreza WRX STi |
| D | GWS Motorsport | Australia | BMW 335i |
| D | Beric Lynton | Australia | BMW 1M |
| D | Sherrin Rentals | Australia | BMW 135i |
| D | Robinson Racing Developments | Australia | Ford FG-FPV GT |
| E | GWS Motorsport | Australia | BMW 130i |
| E | Racer Industries | Australia | Holden Astra HSV VXR |
| E | Allan Shephard | Australia | BMW 130i |
| I1 | Ric Shaw Racing | Australia | Mazda RX-7 |
| I1 | Michael Sherrin | Australia | Mini Cooper S |
| I1 | Massel Racing | Australia | Mazda RX-7 |
| I1 | Motorsport Services | New Zealand | SEAT Leon Supercopa |
| I1 | Motorsport Services | New Zealand | SEAT Leon Supercopa |
| I1 | Motorsport Services | New Zealand | SEAT Leon Supercopa |
| I1 | Peugeot RCZ France | France | Peugeot RCZ |
| I1 | Peugeot RCZ France | France | Peugeot RCZ |
| I1 | Motionsport | United Kingdom | Lotus Elise |
| I2 | Racer Industries | Australia | Opel Astra VX-R |
| I2 | Tony Burrows | New Zealand | Subaru Impreza WRX STi |
| I2 | Mal Rose Racing | Australia | Holden VY-3A |
| I2 | Daytona Sportscars | Australia | Daytona Coupe |
| I2 | Racer Industries | Australia | Ford FPV GT |