Stones not ready to roll away from V8 Supercars racing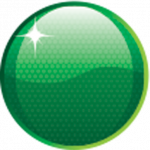 Ross and Jim Stone have stopped short of saying they will walk away from V8 Supercars competition in the foreseeable future.
The New Zealand expats say their eponymous Stone Brothers Racing operation will still exist but admit the entity will be more in the background.
"It will always exist but will be a little bit more in the background as Erebus Motorsport take over the running and bits and pieces," Ross Stone told the V8 Xtra program.
"I'll still be involved in V8 Supercar racing and the Championship."
However Jim Stone has retired from the top-rung of the sport and now intends to assist his son Matt Stone with his Dunlop Development Series V8 team.
It is expected that Ross will continue with Erebus Motorsport for at least two seasons, offering management assistance to the new squad.
Speedcafe.com understands that SBR has notified V8 Supercars of its intention to sell its RECs, with the Betty Klimenko-owned Erebus Motorsport to purchase them. Erebus will field Mercedes Benz AMG E-Class V8s next year.
The squad will run a total of three cars next year – the two soon-to-be Erebus entries, plus run the single REC owned by South Australian James Rosenberg.
The Stone Brothers operation at Yatala is building three brand new E-Class Mercedes side-by-side. The three cars will be painted with assembly going on before Christmas amid high level security.
Lee Holdsworth and Tim Slade are the team's two confirmed drivers, while a replacement for Shane van Gisbergen has yet to be announced.
A number of drivers have been linked to the seat, including former Formula 1 driver Christian Klien, who has been actively pursuing a full-time drive Downunder and is living on the Gold Coast.
Ross Stone first came to Australia in 1985, running a Commodore for ex-motorcycle ace Graeme Crosby in the Australian Touring Car Championship for a couple of seasons.
After having stints with Andrew Miedecke, in 1989 both Ross and Jim were lured to Kevin Waldock's privateer Sierra entry which they ran until the early 1990's.
Ross linked up with Dick Johnson in 1992 and was joined later by Jimmy. The Stone's helped lead DJR's 1994 Bathurst 1000 success, the third for Dick Johnson and second for John Bowe before winning the Touring Car Championship a year later with Bowe.
In 1996, the formative years of 'Stone Brothers Racing' started as a joint venture with Alan Jones Racing in 1996, fielding the Philip Morris-backed Pack Leader Falcons. By 1998, the Stones had cemented themselves as the sole team owners, winning the 1998 Bathurst 1000 with Jason Bright and Steve Richards.
SBR continued as one of the most competitive Falcon teams in the championship, culminating in three championships between 2003 and 2005 with Marcos Ambrose and Russell Ingall.
While championship success has eluded the squad for the past eight years, the team has remained at the forefront of the championship, giving young gun Shane van Gisbergen his first race win – appropriately on their home soil at Hamilton, NZ, in 2011.