Norbert Haug leaves Mercedes Benz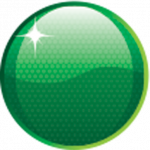 Mercedes motorsport chief Norbert Haug has stepped down from his role after 22 years.
Haug has overseen the German manufacture compete in Formula 1 since its return to the sport in 1994, supplying engines for Sauber before switching to McLaren.
Since then, he has been involved in 87 Grand Prix wins and six world titles.
Haug was instrumental in Mercedes' acquisition of the then world champion Brawn team in 2010. In that time, the team has only netted one win, with Nico Rosberg taking out this year's Chinese Grand Prix.
The 60-year-old has made no announcements on his next step in life, but thanked Mercedes for his time with the company.
"I would like to thank the best car company in the world for more than 22 years, which never had a single moment without passion for me," Haug said inn a statement.
"I particularly wish to thank the board for the trust and freedom they have always given me with all my activities.
"Since 1991, we had tremendous achievements and wins, for which I want to thank all of my colleagues.
"Unfortunately, with one victory in 2012 since founding our own Formula 1 works team in 2010, we couldn't fulfil our own expectations.
"However, we have taken the right steps to be successful in the future. Our team and our drivers will do everything to achieve these goals."