BJR delays Car of the Future test until New Year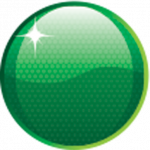 Brad Jones Racing will not test any of its Car of the Future Holdens this year due to a build delay.
An unforeseen hold up has seen the Albury-based team unable to complete the build of its new-generation Commodores, electing to wait until the end of the testing ban in mid-January before conducting its 'Accredited Manufacturer' test days.
BJR is constructing its own Commodore chassis, using Triple Eight-built front suspension and continuing its engine deal with Noonan Race Enginnering.
Despite the delay, team owner Brad Jones confirmed that his team's test will roll out its first two Commodores in VE guise for its manufacturer test days before switching to the all-new VF panels and aerodynamics in early February.
"We're one or two weeks behind where we'd like to be, so we just need to keep chipping away at it," Jones told Speedcafe.com.
"There's nothing we can do about it. I wouldn't say I love the situation. I'd like to be in a position where we were running around, but at this stage, we're focused on what we're doing."
Rival Holden teams Triple Eight, Walkinshaw Racing and Garry Rogers Motorsport have all debuted at least one COTF chassis each, leaving BJR as the only Holden 'Accredited Manufacturer' without having tested its cars in 2012.
Jones feels that his team will not be disadvantaged by being behind the testing curve.
"With the VF not being available to run until the Eastern Creek test, I don't think it's a huge issue that we're behind everyone," he said.
"We're fortunate that other teams have worked out the cooling issues with the transaxle. We won't have to be involved in any of those tests.
"It would have been great to have our ACM days done, but I don't think we'll be handicapped. We'll be fine."
BJR will field an unchanged driver line-up in 2013, with Jason Bright, Fabian Coulthard and David Wall returning for another season with the team.