New entrant confirmed for Carrera Cup in 2013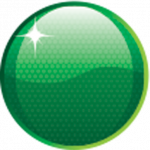 Young Sydneysider Duvashen Padayachee has joined the Porsche Carrera Cup Australia field for the 2013 season.
Fresh from racing in the British F3 International Series, Padayachee will join Team BRM next year following three seasons of racing abroad.
Padayachee raced in the Formula BMW Pacific series in 2010 and 2011 before progressing to British F3 this year, finishing second in the National Class with class.
The 22-year-old says he is looking forward to his transition from open-wheel racing to sports cars.
"There's going to be a big difference going from British F3 to Carrera Cup next year," said Padayachee.
"It will be a big learning year for me but I've got the right team and the right people behind me to make my first season in the category a successful one.
"British F3 was an ultra-competitive championship. I started the season very slow but by the end of the year I was winning races in the National Class. The guys in Formula 1 and many of the high-profile GT drivers have progressed through Formula 3 in their careers and I can definitely take what I learnt this year in F3 – professionalism, driving skills and how to work well with a team – into next year's season with Team BRM.
"We're are currently talking with a few potential backers and will conduct several test days in order to enter the 2013 season as best prepared as possible."
The opening round of the 2013 Porsche Carrera Cup Australia will be at the Clipsal 500, February 28 to March 3.