Radical changes to V8 Supercars race formats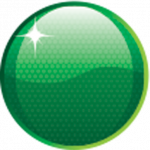 V8 Supercars has announced a radical change to its race formats at six events of next year's championship.
In what is described as the '60/60 Super Sprint' format, two 60-kilometre halves will be run on Saturdays at Symmons Plains, Barbagallo, Hidden Valley, Queensland Raceway, Winton and Phillip Island.
A regular 20 minute qualifying session will determine the starting grid for the non-points-paying first 60km race. The result of the first 60km 'race' will determine the grid for the second 60km race, which will pay championship points and include a podium presentation.
A pair of independent 120km races – both with their own 15 minute qualifying sessions – will be held on the Sunday. The 120km races will include no refuelling.
The commission has also changed the tyre compound rules for each event. The Clipsal 500, Sucrogen Townsville 400 and Sydney 500 will retain their race formats and tyre compounds, while those events plus the Sandown 500, Supercheap Auto Bathurst 1000 and Armor All Gold Coast 600 will be the only ones to feature refuelling during races.
Another significant change will be the introduction of double-file restarts – common practice in NASCAR and IndyCar Series.
The final formats for the ITM400 Auckland at Pukekohe, the Circuit of The Americas event in Texas and the Abu Dhabi event next November will be finalised next year.
See below for a detailed look at each event's formats.
Clipsal 500

Friday

Practice

4 x 30min

 

Qualifying

1 x 20min

 

Shootout

1 x 20min

Saturday

Practice

1 x 20min

 

Race

1 x 250 km

Sunday

Race

1 x 250km

Tyres

 

32 hard
Australian Grand Prix (Non Championship)

Thursday

Practice

2 x 30min

 

Qualifying

1 x 30min

Friday

Race

1 x 30min

 

Race

2 x 30 min

Saturday

Race

1 x 45 min

Sunday

Race

1 x 35 min

Tyres

 

20 soft
Tasmania 360

Friday

Practice

3 x 30min

Saturday

Practice

1 x 30 min

 

Qualifying

20 mins

 

Race

60/60

Sunday

Qualifying

2 x 15mins

 

Race

2 x 120km

 

 

 

Tyres

 

28 soft
ITM 400 Auckland

Friday

Practice

TBC

Saturday

Practice

TBC

 

Qualifying

TBC

 

Race

TBC

Sunday

Qualifying

TBC

 

Race

TBC

Tyres

 

TBC
Perth 360

Friday

Practice

3 x 30min

Saturday

Practice

30 mins

 

Qualifying

20 mins

 

Race

60/60

Sunday

Qualifying

2 x 15mins

 

Race

2 x 120km

Tyres

 

28 soft
Texas 400

Friday

Practice

TBC

Saturday

Practice

TBC

 

Qualifying

TBC

 

Race

TBC

Sunday

Qualifying

TBC

 

Race

TBC

Tyres

 

TBC
Sky City Triple Crown

Friday

Practice

4 x 30min

Saturday

Qualifying

20 mins

 

Shootout

30 mins

 

Race

60/60

Sunday

Qualifying

2 x 15mins

 

Race

2 x 120km

Tyres

 

12 hard, 8 soft
Townsville 400

Friday

Practice

4 x 30min

Saturday

Qualifying

20 mins

 

Shootout

30 mins

 

Race

1 x 200km

Sunday

Qualifying

20 mins

 

Race

1 x 200km

Tyres

 

12 hard, 12 soft
Ipswich 360

Friday

Practice

2 x 75min

Saturday

Practice

30 mins

 

Qualifying

20 mins

 

Race

60/60

Sunday

Practice

20 mins

 

Qualifying

2 x 15min

 

Race

2 x 120km

Tyres

 

24 soft
Winton 360

Friday

Practice

2 x 75min

Saturday

Practice

30 mins

 

Qualifying

20 mins

 

Race

60/60

Sunday

Practice

20 mins

 

Qualifying

2 x 15min

 

Race

2 x 120km

Tyres

 

24 soft
Sandown 500

Friday

Practice

3 x 40min

Saturday

Practice

40 min

 

Qualifying

20 min

 

Race

2 x 60km

Sunday

Practice

20 warm up

 

Race

1 x 500km

Tyres

 

24 hard
Supercheap Auto Bathurst 1000

Thursday

Practice

2 x 50 mins – 1 x 45 min

Friday

Practice

1 x 50 mins – 1 x 45 min

 

Qualifying

1 x 40 min

Saturday

Practice

1 x 50 min

 

Shootout

45 min

Sunday

Qualifying

20 warm up

 

Race

1 x 1000km

Tyres

 

32 hard
Armor All Gold Coast 600

Friday

Practice

4 x 40min

Saturday

Qualifying

30 min

 

Shootout

30 min

 

Race

1 x 300km

Sunday

Qualifying

30 min

 

Race

1 x 300km

Tyres

 

36 soft
Abu Dhabi Grand Prix

Friday

Practice

TBC

 

Qualifying

TBC

 

Race

TBC

Saturday

Qualifying

TBC

 

Race

TBC

Sunday

Race

TBC

Tyres

 

TBC
Phillip Island 360

Friday

 

Media Rides

Saturday

Practice

3 x 30 min

 

Qualifying

20 min

 

Race

60/60

Sunday

Practice

20 min

 

Qualifying

2 x 15mins

 

Race

2 x 120km

Tyres

 

24 hard
Sydney 500

Friday

Practice

4 x 30 mins

Saturday

Qualifying

20 min

 

Shootout

30 min

 

Race

1 x 250km

Sunday

Qualifying

20 min

 

Race

1 x 250km

Tyres

 

24 hard