Pither eyes Development Series return in 2013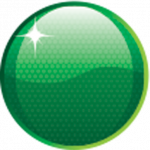 New Zealander Chris Pither is hoping to make a return to V8 Supercars in 2013.
The 2011 V8 Utes winner decided not to defend his crown this year, contesting only two rounds and blooding young drivers as part of a scholarship program for the other six.
He also competed in the V8 Supercars endurance races with David Wall in the #21 Wilson Security Commodore VE.
Pither, 25, made his first start in the Development Series start in 2006 and has made sporadic appearances in both the Development and Main Series.
Armed with support from personal backer ice coffee brand Ice Break, Pither is keen to relaunch his V8 Supercars career in 2013.
"I'm on the hunt at the moment, and we're talking to everybody" Pither told Speedcafe.com.
"I'd like to do some more miles in a Supercar, that's for sure, so I'm just looking at the options.
"I definitely want to be in a Supercar, ideally doing the entire season in the Development Series or, if there are any opportunities, in the Main Series.
"It sounds like BJR might be keeping one or two of their cars, so they might possibly run a car in the Development Series, but we'll be talking to them and anyone else that has got a car that might be having a crack."
The Gold Coast-based driver confirmed that he is most likely to continue his three-year relationship with Ice Break, which would transfer from its support from Pither's Ute entry.
"They're pretty happy with everything we've been doing here with the Ute program," he said.
"I think ice Break are pretty interested to go down a different avenue if there's one presented to them."
The 2013 Dunlop Series commences at Adelaide from February 28-March 3.