Premat reflects on frightening heat exhaustion incident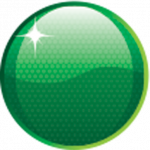 Alexandre Premat has reflected on being pulled from his Fujitsu/GRM Commodore in a near-unconscious state during Saturday's oppressively hot race at the Sydney Telstra 500 on Saturday.
The Frenchman was ordered into the pits on Lap 60 and was administered urgent medical attention on the pit lane tarmac by the category's medical team, headed by Dr Carl Le.
Premat, 30, collapsed on pit road, suffering from severe dehydration as the Sydney Olympic Park's street circuit saw the ambient temperature peak at over 37 degrees celsius.
The Fujitsu Racing driver identified a faulty cool suit as the cause of the issue. He also suffered burns to his left hip.
"When the people helped me to jump out of the car I was feeling really bad," Premat told Speedcafe.com.
"I couldn't breathe properly, and I could feel that my breathing was really hard.
"When I was in the ambulance they put a lot of ice on me – on my body, on my chest, on my feet, on my neck, and it took about one hour before I could feel a bit better, the sensation of my body."
Premat suffered the after-effects of the severe dehydration throughout the night and was deemed unfit to race on Sunday – replaced by Dunlop Series champion Scott McLaughlin.
"I had a headache all night, I was awake every hour, and then in the morning when I woke up I had a massive headache, especially from the left," he said.
"I went back to the medical centre in the morning and I was on a drip again – around 4 litres. I was not feeling good, and they gave me a lot of pills for the headache. When I was moving my head really quickly from left to right or back to front, my vision would not stabilise. I could not drive."
Premat had been enjoying his best V8 Supercars event to date, taking fourth in the Top 10 Shootout and running in our just outside the top five until the heat began to take serious effect.
The Frenchman's future in the category remains unclear, with Rogers still coy as to the makeup of his 2013 driver line-up.