Full steam ahead for LDM's new second entry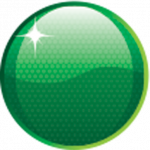 Lucas Dumbrell says that locking in his two drivers for the 2013 V8 Supercars Championship is his next priority after confirming the purchase of Paul Morris's #49 Racing Entitlements Contract.
Dumbrell has officially signed the deal, adding a second REC to the one he purchased from the folding Tasman Motorsport at the end of 2009.
The latest REC sale has added another element to the V8 Supercars driver market that is currently abuzz, with drivers young and old trying to sort their deals ahead of the new season.
CLICK HERE for Speedcafe.com's 'Silly Season' story.
Dunlop Series runner-up Scott Pye is set to drive one of LDM's Commodore, while the seat in the second car remains unconfirmed.
"I'm trying to lock away the drivers, that's one of my first priorities," Dumbrell told Speedcafe.com.
"My first thing was to get the REC secured. It is good to have it locked away, and now we can focus on 2013.
"Scott is high on my list. That's pretty well known, but unfortunately, it's not locked away," he added.
Dumbrell says that while he won't have his Car of the Future Commodores for another two months, he is confident that his growing team will be able to make an impact in 2013.
"It's obviously exciting, but I'm a bit anxious to get it all happening," he said.
"If we can put together a solid, tight knit team, I think we be produce some really good results.
"Our relationship with Triple Eight is great, and we're learning lots from them – not just about the technical side, but the logistical side as well. They are a seamless operation."