Tony Stewart wants a crack at driving an Aussie V8 Supercar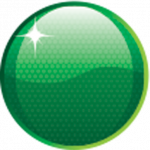 NASCAR hardman Tony Stewart expressed his desire to race a V8 Supercar at the unveiling of the 2013 Chevrolet SS which is based heavily on the next generation Holden VF Commodore.
At the bells and whistles launch in Las Vegas Stewart told Speedcafe that he has been approached several times by Paul Morris to have a crack at a V8 Supercar in the shared driver races.
"Paul Morris keeps inviting me out to have a go in one. I don't know if Austin would work but I would love to have a chance to drive one. I'd love the opportunity to get behind the wheel of one," Stewart said.
V8 Supercars will race Stateside for the first time at the Texas 400 meeting at Austin's critically acclaimed Circuit Of The Americas track from May 17-19 next year.
THE FINAL RACE OF THE 2023 REPCO SUPERCARS CHAMPIONSHIP ON ONE OF THE WORLD'S BEST STREET CIRCUITS. GO ALL IN AT THE VAILO ADELAIDE 500, CLICK HERE TO BUY TICKETS
The category has yet to show its hand on what the format of the races will be and whether it will explore the possibility of shared driver races like the Armor All Gold Coast 600 meeting.
The Austin meeting clashes with the NASCAR Sprint Showdown at Charlotte Motor Speedway.
"I've been to Australia three times. Holden was a brand that we weren't even aware of in the states," Stewart commented to Speedcafe.co.nz
"People in Australia that are Holden fans are as diehard about Holden as US fans are about the Chevrolet brand. It was neat to learn about that. It is fun from a driver's perspective, and as a car fan, to go and see how passionate people are about the Falcons and the Commodores. It's the same rivalry we have in the states."
"When we found out that the SS was basically going to be a Holden it was something I was very excited about.
"I think it's great. When I saw the Holden over there it was a car that I thought, right off the bat, was very attractive. To see it in the V8 Supercar series was something that really caught my attention."
Stewart, a highly decorated race who won the Sprint Cup Championship last year in his #14 Chevrolet, is passionate about Holden products particularly the high performance HSV Maloo ute.
"I've been wanting a Maloo since I was over there three years ago with my sprintcar driver, Donny Schatz (racing at Western Springs tonight).
"Two years ago I worked a little harder to get one. I've been pretty busy with the car ownership but that's still a project."
"I think the SS is a great looking car, a great looking road car, but it makes a great racecar as well. I will have one. I will have one soon."
"We watch V8 Supercar racing as much as we can on Speed. It's a lot of fun to watch those races, it's a lot like watching a road-course race in Nascar. They race hard."