Inaugural V8 Media Awards held in Sydney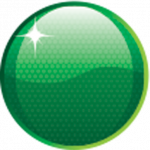 The inaugural V8 Media Awards have been presented at the Pyrmont Point Hotel in Sydney, acknowledging the work of the media that covered the V8 Supercars Championship in 2012 – and Speedcafe.com has picked up two gongs.
Over 50 media members from the V8 Supercars paddock voted on an extensive list of nominations, with Speedcafe.com picking up two awards for 'Best News Story' and 'Best Race Coverage'
Special guests at the awards included new CAMS CEO Eugene Arocca and former V8 Supercars champion driver Rick Kelly.
The V8 Media Association has been instigated by four V8 media members Tony Schibeci (Radio SEN), Grant Rowley (Speedcafe.com), Craig Revell (V8 Insiders) and Peter Norton (photographer).
The inaugural awards were sponsored by Laing and Simmons Real Estate and attended by representatives from Auto Action, Speedcafe.com, Speed Channel, RaceFax, BAM Group, Veracity Media, plus other independent media members.
See below for a complete list of awards, nominees and winners.
Best V8 Supercars news story, 2012
Winner: Shane van Gisbergen to quit V8 Supercars (Grant Rowley, Speedcafe.com)
Equal runner-up: Merc V8 rumours run riot (Mark Fogarty, Auto Action)
Equal runner-up: Red Bull is here! (Mark Fogarty, Auto Action)
Best V8 Supercars feature story, 2012 
Winner: SuperMerc: The Whole Story (Bruce Newton, Auto Action)
Runner-up: Saturday Sleuthing (Aaron Noonan, V8 Supercars.com)
Third place: V8s left on the grid as F1 takes spotlight (Mark Fogarty, Fairfax)
Outstanding V8 Supercars race coverage, 2012
Winner: Speedcafe.com
Runner-up: Auto Action
Third place: 1116 SEN
V8 Supercars Journalist of the Year, 2012 
Winner: Mark Fogarty (Fairfax/Auto Action)
Runner-up: Grant Rowley (Speedcafe.com)
Third place: Adrian Musolino (V8X Magazine)
Best publication reporting on V8 Supercars, 2012  
Winner: Auto Action
Runner-up: V8X Magazine
Third place: Speedcafe.com
PHOTOGRAPHERS 
V8 Photographer of the Year, 2012
Winner: Dirk Klynsmith
Runner-up: Mark Horsburgh
Third place: Justin Deeley
RADIO/PODCASTS 
– Best V8 radio program/podcast, 2012
Winner: V8 Insiders (Craig Revell, podcast)
Runner-up: On the Grid (SEN)
Third place: Stick Shift (Triple M)
– Best V8 TV/Track Commentator/Personality, 2012
Winner: Richard Craill (V8/supports track commentator)
Runner up: Mark Larkham (Network Seven)
Third place: Neil Crompton (Network Seven)
– Best V8 Supercars online video, 2012
Winner: 50 years of Bathurst legends tribute (V8 Supercars)
Runner-up: HRT INSIDER: Bathurst 1000 story via team radio (Filipa Guarna, Walkinshaw Racing)
Third place: Lee Holdsworth compares current V8s with 1963 pioneers (Ben Beazley, IRWIN Racing)
PUBLIC RELATIONS 
– Best V8 PR stunt/event, 2012
Winner: Vodafone unveils King of the Mountain tribute livery (Vodafone)
Runner-up: DJR build James Moffat's Falcon, Parramatta (Norton)
Equal third place: Nissan launch 2013 Altima V8 Supercar (Nissan Australia)
Equal third place: Leanne Tander to replace Garth Tander – April Fools (Gerald McDornan, Holden Motorsport)
ACHIEVEMENT AWARD
– V8 Media Association Hall of Fame (Five inducted this year) 
– Ray Berghouse (publisher, photographer)
– Jon Evans (journalist, publisher)
– Will Hagon (radio)
– Barry Oliver (journalist, commentator)
– John Stoneham (cartoonist)