Covers come off fast femme's 2013 Porsche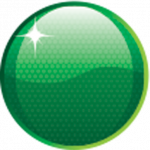 Here are the first images of the Fujitsu-backed Carrera Cup car that 17-year-old Brisbane teenager Renee Gracie will race in the 2013 Porsche Carrera Cup Australia Championship.
As revealed by Speedcafe.com this morning, Gracie will become the first female driver to contest the all-Porsche championship next year, driving for Andy McElrea Racing.
The attractive young femme has been touted as Australia's version of current NASCAR star Danica Patrick, who is the most recognised and marketable female race car driver in the world.
Gracie, a former Rotax Pro and CIK karter, has been part of the Fujitsu 'Cool' Driver Program since its inception in 2010 and has been groomed for her Carrera Cup start by Velocity Management Group, headed by respected motorsport identity Chris Jewell.
After a strong career against 'the boys' in karts, Gracie is excited to be making her debut in circuit racing driving in Carrera Cup.
"This fantastic opportunity is the realisation of what I set out to do when I first started in karts," Gracie said.
"I've been training hard and working towards making this exciting step into championship motor racing and I couldn't be happier knowing what 2013 holds for me."
Gracie, who turns 18 in January next year, accepts that next year will be a huge challenge.
"Yes, it's a big step, but I feel confident the team can bring me up to speed and assist me with increasing my competitiveness in a structured and measured way," she said.
"It's also great to be able to continue with Fujitsu who've supported me so enthusiastically for the last two years. I'm pinching myself to be honest."
Fujitsu General has been a long supporter Australia's motor racing youth, with Dunlop Series star Scott McLaughlin the initial catalyst for the company's youth development initiatives.
Fujitsu's deputy managing director Philip Perham is looking forward to seeing Gracie's circuit racing debut.
"We're all about giving youngsters a go and on the back of what Scott has achieved by jumping so successfully from karting to V8 Supercars, we're excited to be supporting Renee's progression into Porsche Carrera Cup," said Perham.
"The Fujitsu 'Cool' Driver Program has become the industry leader in supporting Australia's motor racing youth and Renee has been a big part of the program since it commenced, always displaying the attributes we are looking for.
"While the next step is a big one, we have great faith that Renee will represent Fujitsu in a positive and competitive way."
Gracie conduct a number of test sessions before making her debut on the streets of Adelaide at the Clipsal 500.