PWR honoured by Prime Minister at Export Awards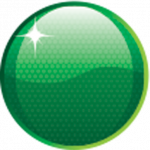 Former V8 Supercars team owners and driver Paul and Kees Weel have been honoured by Prime Minister Julia Gillard today, with their auto manufacturer company PWR Performance Products named as the 2012 Australian Exporter of the Year.
PWR Performance Products caters to the high-performance racing industry and automotive aftermarket. Its range includes light-weight radiators, oil coolers and intercoolers. PWR supplies V8 Supercars teams, other national-level motorsport, as well as teams in NASCAR and Formula 1.
Over 50 percent of F1 teams and 90 percent of NASCAR teams now use PWR cooling solutions and the company recently secured contracts with Porsche, Pagani, and Jaguar-Williams among others.
Last financial year, it increased export sales by 33 per cent.
This award adds to the company's list of achievements, having been named as Business of the Year at the Gold Coast Business Excellence Awards last year. Coincidentally, it was exactly one year ago that they received their Gold Coast honour.
The Prime Minister congratulated PWR Performance Products on setting a new benchmark for high-value Australian manufacturing.
PWR Performance Products was also the winner of the Small to Medium Manufacturer Award.
Paul Weel told Speedcafe.com that he was surprised to score the big business award.
"We won the award for our category (small/medium award), but to win the overall was a surprise, seeing as some of the companies that we were competing against turn over hundreds of millions of dollars," Weel told Speedcafe.com.
"It was a surprise but an honour."
In terms of on-track racing, Weel says that highlight was the team's association with champion teams Red Bull Racing (F1) and Penske (NASCAR).
"We won our third world championship with Red Bull Racing – both constructors and drivers titles – and we've won been involved with the last two NASCAR championships wins.
"They are great highlights for our business and its recognition of the hard work that gets put in.
"We're about to start work on Porsche's new 918 Spyder, so we're finalising the build for that which will start early next year.
"The work doesn't stop now. We will be quite busy next year."
The Australian Export Awards honour successful Australian exporters and celebrate their contribution to the national economy.