Australian preparing for Daytona, Bathurst double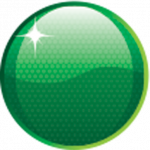 United States-based Australian Aaron Zerefos is set to start the 2013 racing season with a unique double, competing in both the Daytona 24 Hour and Bathurst 12 Hour endurance classics.
A former competitor in the now defunct Australian Mini Challenge class, the 28-year-old entrepreneur says he's hoping to gain experience in the two events to help carve out a career racing Porsches in the US.
Zerefos will line-up with Californian squad Competition Motorsports for the 51st running of the Daytona 24 Hour before joining GT3 Cup Challenge competitor Indiran Padayachee's Rentcorp team for Bathurst.
"With my business commitments in America it's a good fit to do some racing over there," Zerefos told Speedcafe.com of his plans.
"I've been doing quite a few laps at Sonoma, getting good seat time, and am counting down the days until Daytona.
"The aim is obviously to finish. If I can finish and do a solid job it'll be a great achievement and help further my career in America," he added.
"The main thing is just getting familiar with driving the Cup cars and once you can learn how to drive them there are races all over the world that you can do."
Zerefos is the nephew of former Australian production car racer Jim Zerefos and holds a variety of business interests in Australia and the United States.