Brad Jones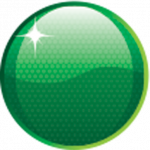 Brad Jones Racing might be one of the last of the V8 Supercars teams to complete its Car of the Future V8 Supercar, but it seems well placed for a 'season of change.'
As team owner Brad Jones reveals to Speedcafe.com, his team will enter an unchanged driver line-up and debut some handy suspension parts from Triple Eight.
Speedcafe.com's Grant Rowley caught up with Brad Jones …
SPEEDCAFE: Unlike many teams, your three team drivers will remain unchanged for 2013 …
BRAD JONES: Subject to commercial deals, my intention is to keep the same three drivers.
SPEEDCAFE: Which will be a major advantage, given there are so many new factors, including Car of the Future …
JONES: Yeah, there's a lot going on at the moment. We haven't run a Car of the Future vehicle yet, and we need to wait and see how that goes. We're busy building our first one.
You're right, they'll be a lot happening next year, and having the continuity of the same drivers will help.
SPEEDCAFE: When is BJR's first Car of the Future Commodore hitting the track?
JONES: We hope to do our days at the end of this year. We are building it as quickly as we can without dragging too much emphasis off our current cars. We've got a small, but resourceful group, and we haven';t really set ourselves too much of a timeline. We are planning to run it this year, and if we don't, we'll run it next year.
We haven't got a crazy drop dead date, we're just building it as fast as we can.
SPEEDCAFE: Do we expect to see one car to start with and another to follow soon after?
JONES: That's right. One to start with. We currently have one painted shell, and then another one all done. The third car is started to get welded together now. A lot of the componentry is made, but we're still waiting for stuff. It's just flat out.
SPEEDCAFE: Will Jason Bright and Fabian Coulthard do your initial testing of the new car?
JONES: I suspect that's the way it will go. I've got three drivers, so it won't be a problem, but to tell you the truth, it's not something we've sat down and talked about at this time.
By choice, we're still very focussed on finishing with a car in the top 10 in this year's championship and doing the best we can for BOC, Wilson and Lockwood.
SPEEDCAFE: Your cars will use front suspension components from Triple Eight next year. They are the best team in the field, and having a key component of theirs in your car must be a good feeling …
JONES: We'll see what happens when we run the car. I don't think anyone will get a good indicator of what's going on until we get to the Eastern Creek test, or even Clipsal.
It's going to be hard to tell what the cars are going to be like on long runs. Nothing is the same, from tyre, wheel – there's so much change.
I hope we've got a very good package. I think we have, but we'll see.
SPEEDCAFE: Having run your own front end components for the past few years, do you think it will take a while to get your head around the property of others?
JONES: Well, the car be entirely different from front to back, so it's difficult to answer that. I just don't know. I think we'll be OK.
We're doing pretty good with what we currently have, but how hard the car is going to be to work out is difficult to know when you haven't run one. It's a bit like watching a class of racing and saying "Yeah, I reckon I could do really well in that." You just don't know until you're in it.
SPEEDCAFE: Is the Triple Eight deal parts supply only, or is there a technical relationship as well?
JONES: We've just bought a few bits and bobs off them to help with the car build and then we'll sort the rest out themselves.
SPEEDCAFE: Your son Macaulay Jones is progressing very well in Formula Ford. What's you plans for him? Another year in Formula Ford or could we see him in the Development Series?
JONES: He's only just turned 18. I'm not in any rush for him to grow up too fast.
He is another part of the puzzle I need to sort out soon to work out exactly what we're doing. My intention is for him to do another year of Formula Ford, but I need to sit down and have a look at the calendar and work out how all that is going.
It would be nice if there were a few more competitors in the class. I know that Margaret Hardy (Formula Ford administrator) is working really hard to get it all sorted, but considering he only jumped into a Formula Ford for the first time this year, I think he's done an excellent job and I'm very proud of him.
It would have been nice for him to win a race at Winton, which looked like it was on the cards, but it didn't happen. He got a podium, though, won Rookie of the Year and will certainly be a contender for the title next year.
SPEEDCAFE: Is there scope for him to get some seat time later this year, maybe at a ride day?
JONES: Well, we've done all our ride days, but I've thought about putting him in a car. He's clearly going to drive one at some time …
Scott McLaughlin is doing an amazing job in the Dunlop Series at the moment. He has basically only ever driven V8 Supercars, so I think he is a good snap shot of what's capable of a young kid in a V8 Supercar. You don't need to have a pile of experience in other cars to be able to drive a car quickly. Scott is living proof of that.
I just don't need Macaulay to grow up too fast. I just need to see where he's going, but yeah, he'll definitely drive a V8 Supercar at some stage, but it's just a matter of when.
Last time we were down here with Andrew (Jones's Dunlop Series car), he was going to drive, but the day got a little away from us, and I'd like to be around when he drives one.