Kellys confirm Murphy, Reindler to leave team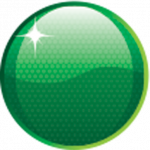 The Kelly Racing team has confirmed that Greg Murphy and Karl Reindler will compete in their last event for the team at the Sydney Telstra 500 in two weeks time.
Murphy and Reindler will make way for two new drivers to join the team that will transform into Nissan Motorsport from next season.
Winton stand-out James Moffat and departing Fujitsu/GRM driver Michael Caruso are the hot tips to join the Nissan factory team.
Murphy has competed with the team for two seasons, racing for the Pepsi Max Crew. His best result with the team came at Bathurst in 2011 where the Kiwi and Allan Simonsen finished third.
His 2012 season has been hamstrung by his back injury that he sustained in the opening event at the Clipsal 500. He missed five events while recovering from surgery.
Reindler has driven for the team this year and has endured a largely disappointing season.
Team owner/driver Rick Kelly thanked the pair for their contribution to the organisation.
"Rather than wait until after Homebush to make this announcement, the team wanted to be completely open about the forthcoming change and ensure both drivers have a fitting farewell as they have been outstanding and valued members of our team," Kelly said.
"In the past three months, the team were required to complete a comprehensive review of all the driver scenarios for 2013. All scenarios included the strong consideration of retaining Greg and Karl, however, for various reasons we were unable to hold them for 2013.
"Greg Murphy's two year program has been a great boost to the credentials of our young Team and his willingness to sign with us at the end of 2010 was important in our Pepsi Max sponsorship.
"Murph is a real pro who constantly pushes to lift the bar and his experience has been invaluable in the development of many of our technical staff in the past two seasons.
"His back issues and missing four races threw the momentum of the Pepsi Max Crew earlier in the season, and as a team since Murph's return we haven't been able to deliver a strong enough package to allow him the opportunity to compete at the front of the field which we all know he is capable of.
"Karl has been a great fit with everyone in the team this year.
"He has a great attitude, is a true team player, keeps himself extremely fit and also has a good feel for the business and marketing side of the sport.
"Karl is coming up to his fourth year in the main game in V8s in 2013 and will be knocking hard on the door as an emerging young talent in the main game V8 series and I am sure will be in demand for the 2013 season."