Victor Bray returns to the winner's circle in Perth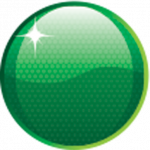 Victor Bray has recorded his first event win in over six years by taking a sensational ANDRA Top Doorslammer victory at the Perth Motorplex.
It was a big night for the Queensland icon all around. In the semi-finals he set a personal best elapsed time – his first into the five second bracket with a 5.96 second pass. He backed that up in the final with a 5.95 as he beat out home town hero, John Zappia.
One of the big shocks of the night was the early elimination of Championship leader, Peter Kapiris. Little known Pat Carbone took out the round one winner. A consolation for the Victorian is that he still holds the Championship lead by 38 points over Bray, whose first win since September 2006 has elevated him to second in the standings.
"It is great to win again, it feels terrific," said Bray. "It gives everyone an uplift. It's been tough with the way John Zappia and all the boys have stepped up over the years."
In the other Championship category taking place at the Goldenstates, Rob Pilkington took his second straight Top Alcohol trophy. A Perth local, it was one of Pilkington's rare appearances in the ANDRA Drag Racing Series. He defeated fellow Perth local, Craig Glassby in the final and has said that he will consider his options for the remainder of the Championship.
Defending Champion, Garry Phillips moved into the Top Alcohol Championship lead by four points over Pilkington, with round one winner, Steve Reed a further eight points back.