SUPPORTS: Clews, Crozier cruise to Winton wins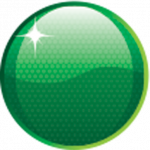 Kyle Clews has put his claim in the Aussie Racing Cars Series finale, taking pole position and securing the race win.
Clews, sporting new sponsorship from V8 Nights, led every lap of the 10 lap heat, cruising to victory over Peter Carr and Trent Young.
By Aussie Racing Cars standards, the race was a strung out affair, with considerable gaps separating the leaders.
Like Clews out front, Carr, Young, Tyler Owen, Travis Edwards, Brendon Pingel and Gus Robbins all healed position through the race.
Darren Chamberlin, Mark Griffith and Dean Cottrell rounded out the top 10.
The Aussie Racing Cars return to Winton tomorrow for three races.
In the popular Vintage Formula Atlantic class, Kim Jones looked to continue his strong practice form, scoring pole. The V8 Supercars team co-owner struck trouble during the race in his 1980 March, however, finishing in fourth place.
Jones' trouble was James Crozier's gain, taking his 1987 Ralt RT4 to the race win. Geoff Calvert (1981 Ralt RT4) and Luke Doidge (1989 Cheetah MK9) rounded out the podium.
The Formula Atlantics will have two more events at Winton tomorrow at 1120 and 1335.