Shane van Gisbergen set to quit V8 Supercars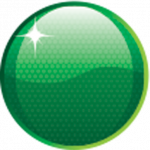 Rising Kiwi star Shane van Gisbergen is set to rock the V8 Supercars paddock by walking away from the sport at the end of the 2012 season.
The 23-year-old will abandon both his place in the V8 Supercars Championship and his Gold Coast base in favour of a more relaxed lifestyle in his native New Zealand.
The revelation comes less than six months after van Gisbergen and sponsor SP Tools signed new deals to remain at Stone Brothers Racing for the next three seasons.
Much has changed since May however, with SBR subsequently announcing a switch from Ford to Mercedes-Benz AMG equipment for 2013 as part of a 'merger' arrangement with Australian GT outfit Erebus Motorsport.
While that deal spawned speculation that van Gisbergen was eyeing a switch to Charlie Schwerkolt's soon-to-be Ford Performance Racing run Ford entry next year, sources close to the Kiwi suggest that the SBR star has become disillusioned with the sport as a whole and has lost his passion to compete at a professional level.
Van Gisbergen elected not to comment on his plan to quit the sport entirely when approached by Speedcafe.com in the Winton paddock, but it is understood that an official confirmation could come within a matter of days.
It is expected that van Gisbergen will continue to dabble in other forms of motorised sport such as quad biking, karting and drifting.
Van Gisbergen's exit is an intriguing twist to an already complicated V8 Supercars silly season, with the resulting vacancy at SBR/Erebus now set to become a key focus.
Van Gisbergen was earmarked by SBR as a future star while racing open-wheel cars in New Zealand during the mid-2000s and has subsequently made all of his 160 V8 Supercars starts with the Queensland-based squad.
He made his debut at the tender age of 17 under the Team Kiwi Racing banner at Oran Park in 2007. In wet conditions, van Gisbergen proved his raw ability by finishing 13th in only his second-ever race.
He was promoted to SBR's main team in 2008 and quickly grew a reputation as a fast, but sometimes erratic driver.
Each year, van Gisbergen has improved his title position, finishing 15th in 2008 (his first full season), followed by 12th in 2009, sixth in 2010 and fourth in 2011.
The 2011 season was a breakout one for 'Van Giz', following up a first career win at Hamilton in New Zealand with a second victory at Hidden Valley.
While the 2012 season is yet to yield another win, he has scored four podiums, recorded a career first pole position at Sandown and currently sits fifth in the points behind the all-conquering Triple Eight and Ford Performance Racing entries.
See below for Speedcafe.com's V8 Race Guide for Winton this weekend.
See below for Speedcafe.com's F1 Race Guide for Texas this weekend.