Ten axes former motorsport frontman Bill Woods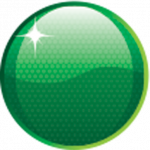 Former motorsport front man and RPM host Bill Woods will leave Network Ten at the end of the month after more than 20 years with the network.
The popular presenter has been anchoring the Sydney 5pm news bulletins in recent years with Sandra Sully.
As part of the network's on-going rationalisation, Ten confirmed that it will have just one newsreader in all major markets from December onwards. Other news reading identities Helen Kapalos, Craig Smart and Ron Wilson have also been let go, while the network confirmed yesterday its morning show Breakfast would cease production this month.
Woods hosted Ten's F1 coverage with Neil Crompton for many years and formed a memorable partnership with the late Barry Sheene, fronting and calling MotoGP. He also headed up Ten's Logie award-winning Bathurst 1000 broadcasts, anchored the network's IndyCar coverage on the Gold Coast and the panel show V8 Superstars.
His time in motorsport is what Speedcafe.com readers will best remember, however, Woods has also hosted the Commonwealth Games, Rugby World Cup and even Federal Elections for the network.
Woods is widely respected in the television industry for his easygoing style and rare ability to operate without a script.
Rumours of his demise were mentioned on Melbourne radio and in newspapers over the weekend, which the network strongly denied at the time.
The decision not to renew his contract comes while Ten is deep in negotiation for the V8 Supercars television rights for 2013 and beyond.
A number of motorsport identities have taken to Twitter expressing their shock at the move.
Supercheap Auto Racing's Russell Ingall wrote "Sorry to hear the news mate. Sad fact is that loyalty means very little in business nowadays. Keep punching away dude"
Former V8 Supercars commentator turned American sportscar caller Leigh Diffey said "Another stella move by Network Ten! They think letting their best journo & newsreader Bill Woods go will help solve the problem. Wake up!"
Woods responded to viewers and fans last night with his own tweet. "Thanks to everyone for your support. I may be finishing but I'm not finished! There are people out there doing it a lot tougher."
CLICK HERE for Speedcafe.com's 'Where are they Now?' on Bill Woods.