NASCAR hands out Phoenix fracas penalties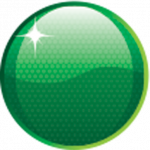 NASCAR has handed out penalties following the on-track clash and off-track stoush between Jeff Gordon and Clint Bowyer and their crews in Phoenix.
Gordon retaliated to an earlier panel-rub from Bowyer by sending him into the wall at the end of the race. Emotions spilled over in the garage area when crews from Hendrick Motorsport and Michael Waltrip Racing got into a fight which also involved the drivers.
Gordon has been fined US$100,000, docked 25 driver points and put on probation until Dec. 31 for his on-track altercation, a violation of Section 12-1 (actions detrimental to stock car racing).
Gordon released the following statement: "I take responsibility for my actions on the race track. I accept NASCAR's decision and look forward to ending the season on a high note at Homestead."
Additionally, Rick Hendrick was hit with a 25 owner points penalty. Crew chief Alan Gustafson was placed on probation until Dec. 31 for Gordon's actions under Section 9-4A (at all events, crew chiefs assumes responsibility of his driver, car owner and team members).
On the Bowyer side crew chief Brian Pattie was fined US$25,000 and placed on probation until December 31 for violating the same Sections 12-1 and 9-4A.
"The goal of Michael Waltrip Racing is to be a championship-level organisation, both on and off the track," MWR said in a statement. "The on-track incident … was extremely disappointing and brought raw emotions of a long and hard championship battle to the surface. Though we generally cannot control certain actions on the track, the unfortunate reactions off the track Sunday did not live up to the professional standards in which Michael Waltrip Racing expects all of its representatives to live by. We commit to our sponsors, our manufacturer, our fans and NASCAR that we will do so in the future."
Also announced was a penalty to championship leader Brad Keselowski who was fined US$25,000 and placed on probation until Dec. 31 for violating Sections 12-1 and 20-6.7A (cars and drivers will not be permitted to carry onboard computers, automated electronic recording devices, electronically actuated devices, power distribution modules, power conditioners, micro-processors, recording devices, electronic digital memory chips, traction control devices, digital readout gauges and the like, even if inoperable or incomplete). Keselowski had a mobile phone in his race car.
NASCAR vice president of competition, Robin Pemberton, summed up the penalties with the following statement>
"Following a thorough analysis of the actions that took place during Sunday's race at Phoenix International Raceway, we have issued penalties based upon our review. The decisions announced cover NASCAR's full assessment of penalties for the incidents that occurred.
"There's no doubt that a unique set of circumstances combined with a championship battle on the line resulted in raw emotions coming into play. We consider the penalties appropriate and those involved understand our decision and we expect them to abide by them."
Check out the video of clash in the garage and on-track incident