Jim Beam to end Dick Johnson Racing sponsorship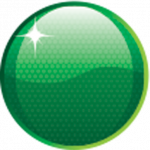 Bourbon brand Jim Beam has confirmed it will end its title sponsor of Dick Johnson Racing at the conclusion of the 2012 season.
The company has backed the iconic Ford team for the last six years, winning the 2010 V8 Supercars Championship with James Courtney.
Jim Beam will continue with the team in a "low level" sponsorship. The brand will remain as the official spririt of the V8 Supercars Championship.
In a statement, Jim Beam made a surprising link between its DJR withdrawal and the introduction of the category's new-for-2013 Car of the Future regulations.
"With the introduction of V8 Supercars 'Car of the Future' and Beam's strategic direction, we have decided to shift our focus and invest in engaging all motorsport fans through our official spirit partnership with V8 Supercars," read the statement in part.
V8 legend Johnson was grateful for Beam's support over the past six years.
"Jim Beam has been an invaluable partner providing us with great support over the last six years, and we couldn't have had the successes we've had without them," he said.
"We thank them for their support and look forward to welcoming a new naming rights partner for 2013."
It is expected that DJR will scale back from four cars to two next season with the confirmed movement of Charlie Schwerkolt's #18 Racing Entitlements Contract to Ford Performance Racing expected to be followed by Paul Morris switching his #49 REC to Lucas Dumbrell Motorsport.