Stone Brothers deny 2013 driver exodus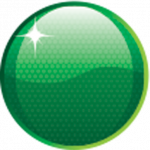 Stone Brothers Racing founder Ross Stone has denied claims that both its star drivers Shane van Gisbergen and Lee Holdsworth are seeking to leave his team next year.
Reports circulating this morning claim that van Gisbergen and Holdsworth are looking to use SBR's merger with Erebus Motorsport and the resulting switch from Ford to Mercedes-Benz AMG as a trigger to get out of their multi-year contracts and leave the Queensland team.
Holdsworth, driver of the IRWIN Tools-backed #4 entry, was particularly upset at the claims, stating that he fully intends to stay on.
Van Gisbergen has been linked to a switch from the SP Tools backed Falcon to a rival factory team, notably the fourth Ford Performance Racing Falcon.
The New Zealander has enjoyed a strong relationship with Ford since moving into V8 Supercars in 2007, but could not be contacted by Speedcafe.com for comment on his future
Stone was brief, but to the point, with his response regarding the future of his drivers.
"Nothing has changed. I have no idea where any of that has come from," Stone told Speedcafe.com.
Holdsworth was annoyed by the reports, confirming that he will honour the multi-year contract that he started at the beginning of this year.
"It's disappointing for this to come out," Holdsworth told Speedcafe.com.
"I was never approached by any other media outlet on my thoughts on a switch away from SBR/Erebus.
"I can honestly say that I'm really excited about next year, switching from Ford to AMG and having Betty and Erebus on board. She is investing a lot in the team, and there's a lot of really exciting things on the go.
"I don't understand where this would come from. It's disappointing for everyone, all our sponsors, the boys at the work shop, and especially Ross, Jimmy (Stone) and Betty. This is the last thing they want to hear, and I just want to clear up that I'll be with SBR/Erebus in an AMG next year."
The SBR team, now in its final year with Ford Falcons, has enjoyed a competitive, yet winless season. The team's three cars of van Gisbergen, Tim Slade and Holdsworth currently sit fifth, sixth and eighth in the title chase respectively.
Last weekend's Abu Dhabi event saw Holdsworth rebound from a tough series of races, joining Slade in taking his best qualifying result of the year.
Slade and van Gisbergen went on to double SBR's season tally of podium finishes by sharing the third step of the podium across the three heats.
"Results haven't been up to the standard that I expect, but I'm looking forward to my second year with the team," Holdsworth said.
"Car of the Future is going to change a lot of things in the sport, and I think next year is going to be very promising.
"It has been a tough year for results, but I've been working hard with my engineer Brad Wischusen, getting on top of this car and trying and make some inroads.
"We're hoping to get some solid results in the last two events at Winton and Sydney."