Difficult end to Aussie's F3 Open season in Barcelona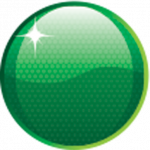 Jordan Oon's rookie European Formula 3 Open season came to a close last weekend in Barcelona, with the West Australian unlucky in a weather-affected final race.
The weekend started well for Oon, his Team West-Tec car showing front-running pace throughout the practice sessions. He was still near the front during qualifying, locking down fifth place in the Copa Class for both races.
But the races were less successful. Having made set-up changes for the first race, Oon struggled for grip, losing two spots to finish seventh.
Things were even tougher in the second race. A sudden rain storm on the first lap forced all drivers into pit-lane for a tyre change, and the timing of a subsequent Safety Car couldn't have been worse for Oon. As a result he wound up a lap down at the restart, battling his way back to finish seventh again.
Having run in or close to the top three in the points all season, the disappointing final round left Oon fifth in the Copa for the 2012 F3 Open season.
Kevin Giovesi was crowned the F3 Open champion ahead of Moises Soriano, Alexandre Cougnaud, Gerard Barrabeig and Oon.
"Looking back on the season, it all went pretty well," Oon said.
"You have to consider that this was my rookie year in Europe and my first in a Formula 3 car. I also hadn't raced for a year, and here I was competing against European drivers with up to three years of F3 experience.
"Being able to take the fight to them, and taking five podium finishes out of 16 races, was satisfying. The highlight was definitely my second place in Spa, after I came from the back of the field.
"Now, the focus turns to next year's racing program, with several options being considered. However, we will have to look at the required budgets and benefits of racing the respective championships before a final decision is made.
"Hopefully a decision can be made by the end of this year, or early 2013. We will make an announcement regarding next season in due course."