Peter Kapiris takes fairytale ANDRA Nationals win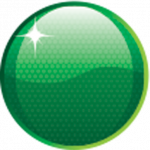 After being rushed to hospital following a clutch failure yesterday, Victorian Top Doorslammer racer, Peter Kapiris has struck back in the best way possible at The ANDRA Nationals in Sydney today, taking the category victory.
Kapiris – who was bearing the scars from yesterday's cabin fire – got home in front of Garry Phillips in a tight affair, he was exhausted but ecstatic with the outcome.
"The whole team has only had about an hour sleep, normally they would be jumping up and down but this time they were just glad it was over," he said.
"I'm over the moon, I would have been happy just to make it to the first round. When you work that hard for a win, it means more."
In Top Fuel, it was a case of history repeating with Darren Morgan edging out rival Phil Lamattina in the pair's second final in as many rounds. Morgan struck back in his unsponsored Top Fueller to take the win after yesterday having engine issues during qualifying.
Jason Grima is rueing his over exuberance in the Pro Stock final. After dominating proceedings, he red lighted in the final which paved the way for Wayne Daley to take a shock win.
Steve Reed followed up his Fuchs Winternationals win with victory in Top Alcohol over Jon Sting, 5.66 to a 5.79.
Chris Matheson continued his dominant streak in Top Bike with a 6.23 to 6.83 win against Chris Porter, while Luke Crowley was another to follow up Fuchs Winternationals success with a 7.33 to a 7.48 from reigning champ Lachlan Ireland.
Aeroflow Sportsman winners were Greg Clayton (Competition), Jason Simpson (Super Stock), Joe Signorelli (Super Compact), Corey Scholes (Competition Bike), Michael Watkins (Supercharged Outlaws), Craig Baker (Modified), Neil Constantinou (Super Sedan), Gavin Dohnt (Modified Bike), Carl Taylor (Super Street), David Roberts (Junior Dragster) and Roy Romeo (Super Gas).
 VIDEO – Peter Kapiris and Victor Bray incident during The Nationals qualifying in Sydney: