Sebastian Vettel pips McLarens at Abu Dhabi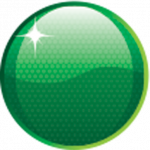 Sebastian Vettel has edged out the fast McLaren pair in the opening two practice sessions in Abu Dhabi.
The Red Bull championship leader trailed both of the McLarens of Lewis Hamilton and Jenson Button in Practice 1, but turned the tables in Practice 2, edging out the pair by little over 0.1s.
Vettel and Hamilton battled for the fastest time during the first hour of the quicker second session, but the times  failed to improve as the ambient and track temperatures dropped.
The German eventually won the fight with 1m 41.751s, ahead of Hamilton, Button and the second Red Bull of Mark Webber.
The Lotus pair of Romain Grosjean and Kimi Raikkonen were next fastest, ahead of Vettel's championship rival Fernando Alonso. The Ferrari star put in a late quick time to finish fourth fastest in the first session, but could only mange seventh in Practice 2.
Alonso's Ferrari team-mate Felipe Massa, Pastor Maldonado (Williams) and Sergio Perez (Sauber) completed the top 10.
Practice 1, Abu Dhabi
| | | | | | | |
| --- | --- | --- | --- | --- | --- | --- |
| Pos | No | Driver | Team | Time/Retired | Gap | Laps |
| 1 | 4 | Lewis Hamilton | McLaren-Mercedes | 1:43.285 | | 21 |
| 2 | 3 | Jenson Button | McLaren-Mercedes | 1:43.618 | 0.333 | 19 |
| 3 | 1 | Sebastian Vettel | Red Bull Racing-Renault | 1:44.050 | 0.765 | 23 |
| 4 | 5 | Fernando Alonso | Ferrari | 1:44.366 | 1.081 | 21 |
| 5 | 2 | Mark Webber | Red Bull Racing-Renault | 1:44.542 | 1.257 | 22 |
| 6 | 7 | Michael Schumacher | Mercedes | 1:44.694 | 1.409 | 23 |
| 7 | 18 | Pastor Maldonado | Williams-Renault | 1:45.115 | 1.830 | 26 |
| 8 | 8 | Nico Rosberg | Mercedes | 1:45.194 | 1.909 | 19 |
| 9 | 19 | Valtteri Bottas | Williams-Renault | 1:45.347 | 2.062 | 25 |
| 10 | 9 | Kimi Räikkönen | Lotus-Renault | 1:45.422 | 2.137 | 15 |
| 11 | 6 | Felipe Massa | Ferrari | 1:45.567 | 2.282 | 24 |
| 12 | 12 | Nico Hulkenberg | Force India-Mercedes | 1:45.587 | 2.302 | 20 |
| 13 | 14 | Kamui Kobayashi | Sauber-Ferrari | 1:45.722 | 2.437 | 20 |
| 14 | 10 | Romain Grosjean | Lotus-Renault | 1:45.743 | 2.458 | 20 |
| 15 | 11 | Jules Bianchi | Force India-Mercedes | 1:45.769 | 2.484 | 22 |
| 16 | 15 | Sergio Perez | Sauber-Ferrari | 1:45.811 | 2.526 | 22 |
| 17 | 16 | Daniel Ricciardo | STR-Ferrari | 1:46.649 | 3.364 | 24 |
| 18 | 17 | Jean-Eric Vergne | STR-Ferrari | 1:46.708 | 3.423 | 26 |
| 19 | 20 | Heikki Kovalainen | Caterham-Renault | 1:47.418 | 4.133 | 23 |
| 20 | 24 | Timo Glock | Marussia-Cosworth | 1:47.891 | 4.606 | 21 |
| 21 | 22 | Pedro de la Rosa | HRT-Cosworth | 1:48.354 | 5.069 | 22 |
| 22 | 25 | Max Chilton | Marussia-Cosworth | 1:48.887 | 5.602 | 22 |
| 23 | 23 | Qing Hua Ma | HRT-Cosworth | 1:50.487 | 7.202 | 20 |
| 24 | 21 | Giedo van der Garde | Caterham-Renault | No time | | 3 |
Practice 2, Abu Dhabi
| | | | | | | |
| --- | --- | --- | --- | --- | --- | --- |
| Pos | No | Driver | Team | Time/Retired | Gap | Laps |
| 1 | 1 | Sebastian Vettel | Red Bull Racing-Renault | 1:41.751 | | 34 |
| 2 | 4 | Lewis Hamilton | McLaren-Mercedes | 1:41.919 | 0.168 | 34 |
| 3 | 3 | Jenson Button | McLaren-Mercedes | 1:42.412 | 0.661 | 36 |
| 4 | 2 | Mark Webber | Red Bull Racing-Renault | 1:42.466 | 0.715 | 21 |
| 5 | 10 | Romain Grosjean | Lotus-Renault | 1:42.500 | 0.749 | 34 |
| 6 | 9 | Kimi Räikkönen | Lotus-Renault | 1:42.532 | 0.781 | 28 |
| 7 | 5 | Fernando Alonso | Ferrari | 1:42.587 | 0.836 | 31 |
| 8 | 6 | Felipe Massa | Ferrari | 1:42.823 | 1.072 | 33 |
| 9 | 18 | Pastor Maldonado | Williams-Renault | 1:42.998 | 1.247 | 37 |
| 10 | 15 | Sergio Perez | Sauber-Ferrari | 1:43.106 | 1.355 | 36 |
| 11 | 19 | Bruno Senna | Williams-Renault | 1:43.191 | 1.440 | 34 |
| 12 | 8 | Nico Rosberg | Mercedes | 1:43.200 | 1.449 | 36 |
| 13 | 12 | Nico Hulkenberg | Force India-Mercedes | 1:43.255 | 1.504 | 34 |
| 14 | 7 | Michael Schumacher | Mercedes | 1:43.267 | 1.516 | 32 |
| 15 | 11 | Paul di Resta | Force India-Mercedes | 1:43.578 | 1.827 | 34 |
| 16 | 14 | Kamui Kobayashi | Sauber-Ferrari | 1:43.689 | 1.938 | 32 |
| 17 | 16 | Daniel Ricciardo | STR-Ferrari | 1:44.260 | 2.509 | 27 |
| 18 | 17 | Jean-Eric Vergne | STR-Ferrari | 1:45.005 | 3.254 | 19 |
| 19 | 21 | Vitaly Petrov | Caterham-Renault | 1:45.245 | 3.494 | 36 |
| 20 | 20 | Heikki Kovalainen | Caterham-Renault | 1:45.782 | 4.031 | 33 |
| 21 | 24 | Timo Glock | Marussia-Cosworth | 1:46.589 | 4.838 | 36 |
| 22 | 25 | Charles Pic | Marussia-Cosworth | 1:46.671 | 4.920 | 32 |
| 23 | 22 | Pedro de la Rosa | HRT-Cosworth | 1:46.707 | 4.956 | 26 |
| 24 | 23 | Narain Karthikeyan | HRT-Cosworth | 1:47.406 | 5.655 | 35 |