Tony D'Alberto looking for a change of luck in Abu Dhabi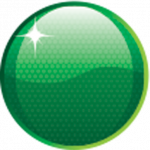 V8 Supercars driver Tony D'Alberto is employing a new diet at this weekend's V8 Supercars event at Yas Marina in Abu Dhabi, hoping to turn around a run of bad luck.
The Team Hiflex driver has vowed to eat American cereal 'Lucky Charms' in a bid to rid him of misfortune that has plagued him in his past four events.
At the Sandown 500 in September, the #3 Ford qualified 13th but was on the end of a nose-to-tail accident in the opening laps of the race, putting him in the sand trap and out of contention.
At Bathurst, D'Alberto was innocently clipped by Russell Ingall in the latter stages of the 161-lap race at Forrests Elbow while in a position to score a top 10 finish. The collision broke the suspension of his Falcon.
THE FINAL RACE OF THE 2023 REPCO SUPERCARS CHAMPIONSHIP ON ONE OF THE WORLD'S BEST STREET CIRCUITS. GO ALL IN AT THE VAILO ADELAIDE 500, CLICK HERE TO BUY TICKETS
In the most recent V8 event at Surfers Paradise, D'Alberto qualified eighth, only to watch his international team-mate Vitantonio Liuzzi involved in the multi-car wreck on the front straight.
And last weekend at Pukekohe, driving in the V8 SuperTourers race as Andy Booth's co-driver, the pair finished fifth on Saturday, only for the car to suffer a terminal engine failure on Sunday morning, ruling them out of the weekend.
D'Alberto is hoping the American cereal brand, not available in regular Australian supermarkets, is his ticket to a new run of fortune.
"It has been a character building period for myself and the team. Frustrating is a word that springs to mind, so it has required a lot of patience to get through it," D'Alberto said.
"I'll basically do anything to get some luck. I'm not a very superstitious guy. I don't have any lucky jocks to pull out of the draw, so I've decided to tuck into some Lucky Charms cereal. If oats and marshmallows for breakfast can't do the trick, nothing will!
"We've had a tough run of late, but it's time we changed that."
The V8 Supercars hit the track on Friday for practice ahead of a shortened format of three 12 lap sprint races at the Yas Marina Circuit.