Ant West tests positive to banned substance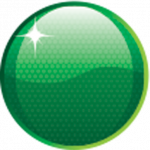 Australian Ant West has been banned from competition in any FIM-sanctioned event for a month after testing positive to a banned substance.
The Moto2 rider, who has finished on the podium in the last two races, has been stripped of his seventh-place finish at Le Mans in May due to the doping transgression.
West gave a sample back at Le Mans which was found to contain traces of Methylhexaneamine, on its list of banned 'specified stimulants.'
Methylhexaneamine is considered a stimulant as it increases heart rate and blood pressure. It can be found in training supplements, although it isn't always identified on the product.
West has five days to appeal the decision, and if an appeal proves unsuccessful, he will miss the Moto2 finale at Valencia later this month.